Zuckerberg's Facebook Phone is the HTC Opera UL claims insider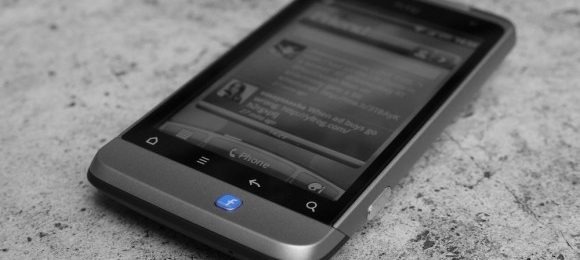 The perennial Facebook phone rumor has resurfaced, with chatter that the HTC Opera UL will be the social site's first "official" smartphone as it attempts to tighten its slack in mobile. The Opera UL, as HTC has internally called it, is an OEM device "made for Facebook" a source tells Pocket-lint, while leaked benchmarks suggest it will have a 1.4GHz processor and run Android 4.1.1 Jelly Bean.
The exact identity of that processor is unclear, though since it's paired with a Qualcomm Adreno 305 that does narrow the field somewhat. So far, we've seen that GPU used with various iterations of the Snapdragon S4 Plus (though not the S4 Pro, as in the LG Nexus 4), each with a dualcore CPU.
Other tidbits from the NenaMark2 benchmark leak include a 1280 x 720 display, which is in keeping with other recent high-end devices from HTC. Although HTC has flirted with both full-touch and QWERTY form-factors in its own-brand Facebook handsets before – the Salsa and the ChaCha - with a resolution like that, unless it's a slider, then our guess would be touchscreen-only.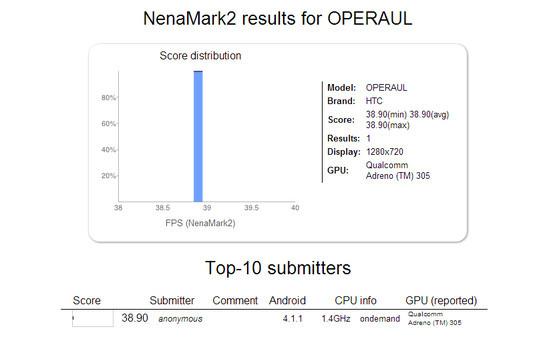 According to the insider, we shouldn't necessarily expect to see the Facebook phone any time soon. "Apparently it's been delayed" the source said; with no public release timescale, mind, the exact impact of that "delay" can't really be judged.
Although Facebook has long denied that it intends to release an own-brand device, rumors of the work-in-progress have circulated nonetheless. Whispers from inside the company indicate Facebook has been reworking Android for its own web-centric purposes, much as Amazon refettled Google's OS for the Kindle Fire.
Facebook's software and hardware efforts at its modified Android approach have been accelerating in recent months, according to other sources, with ex-Apple engineers supposedly poached to work on the project. More than six ex-iPhone engineers and an ex-iPad engineer, with a mixture of hardware and software skills, were tipped to have quietly joined the company midway through this year.
CEO Mark Zuckerberg again dismissed chatter of a dedicated device back in September, but did emphasize that Facebook is focusing on mobile users moving forward, as they increasingly comprise its most active userbase. Back in pre-IPO days, Facebook filings to the SEC publicly voiced the company's fears that it might see revenues fall should users begin to favor the mobile interface, which has been less monetized than the desktop view.