Facebook poaching ex-Apple engineers for social phone tip insiders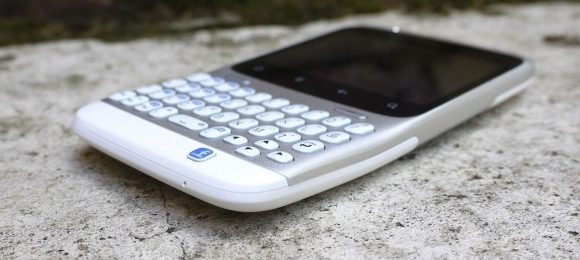 The Facebook phone rumor has resurfaced once again, with the social site reportedly headhunting key mobile-skilled staff from Apple and others to work on a handset supposedly due by next year. Although several devices have launched with tight Facebook integration, and the Facebook app is available on most significant smartphone platforms, according to Bits' insiders the internal efforts have redoubled as Zuckerberg & Co. push for a handset or handsets that they retail core control over.
At its core, the Facebook phone project is supposedly the device and platform codenamed "Buffy", details of which leaked late last year. Named after the Buffy the Vampire Slayer series, the device began with an aborted attempt to create a phone from scratch, abandoned after Facebook realized quite how difficult mastering modem hardware, mobile processors and code, not to mention hardware industrial design, could be.
"Now, the company has been going deeper into the process," Bits writes, "by expanding the group working on Buffy, and exploring other smartphone projects too, creating a team of seasoned hardware engineers who have built the devices before."
Long-standing speculation and supposed leaks have indicated HTC's involvement in the ongoing project, with the company tipped to be handling hardware while Facebook teams build a custom HTML5 interface, possibly on top of Android. However, Facebook is believed to have quietly poached more than six ex-iPhone engineers and an ex-iPad engineer – skilled in either hardware or software – recently, suggesting the company is ramping up its own development abilities.
That recruitment has been purposefully kept discrete, so the sources claim. Facebook opted not to advertise for new engineers publicly, instead approaching specific talent so as to prevent more widespread talk of the project.
"Mark is worried that if he doesn't create a mobile phone in the near future that Facebook will simply become an app on other mobile platforms" a Facebook employee told the site. Underwhelming mobile strategy has been a key concern of Facebook execs, cited as a primary risk in the social site's pre-IPO filing, along with poor monetization of a growing mobile userbase.
Around half of Facebook's monthly access comes from a mobile device, and that number is growing, though currently it has little to no advertising strategy to benefit from them. Earlier this month, the company launched the Facebook App Center, packaging web and native mobile apps within its own social wrapper so as to encourage sharing and adoption of its own Facebook Credits system.
That's unlikely to be sufficient, however, though whether a full Facebook-led mobile device – or even a range of devices – is the best direction remains to be seen. Other speculation has pointed to a potential acquisition, with Facebook using some of its $16bn IPO cash to grab one of the smaller phone companies such as HTC or RIM. Again, though, that could well be an over-reaction and one which Facebook would be ill-equipped to manage.