ZTE Spro 2 Smart Projector hands-on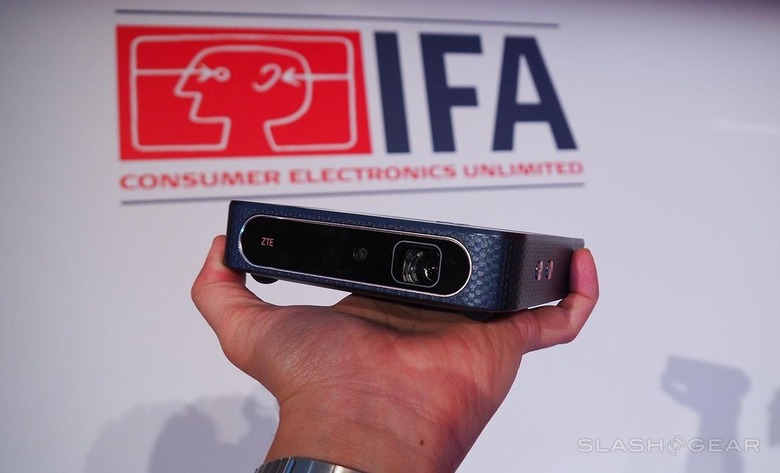 This week at IFA 2015 we've been given the opportunity to get some hands-on time with the ZTE Spro 2 Smart Projector. This device is a "2-in-1" projector with the ability to project AND use the device as a mobile hotspot. It runs Android and works with 200-lumens of light for projecting, and – like any good Android device – it's able to act as a Wi-Fi hotspot at the same time. This double-use device is as interesting as it is strange, that's for certain.
First you're going to see ZTE's Waimman Lam, Sr. Director, Technology and Partnership, PR Marketing, speaking about the device. This was recorded at IFA 2015 this week. This device is being released through AT&T in the United States today.
Next you'll see some more images of this device up close and personal.
It's relatively light and its display is surprisingly functional – certainly for a device that's not a smartphone or a tablet, where we'd expect the most versatile screens to be.
Notice the detail around the edges as well as the relatively large lens cover up front – easy to clean, that is.
Our full hands-on video appears next. Here you'll see how fast the device boots up, it's full user interface, and how well it adapts to different surfaces.
This is just one of a collection of devices revealed by ZTE this week at IFA. You'll see Waimman Lam and a fancy woman with bright red (IFA-appropriate) hair showing off the new ZTE device collection here.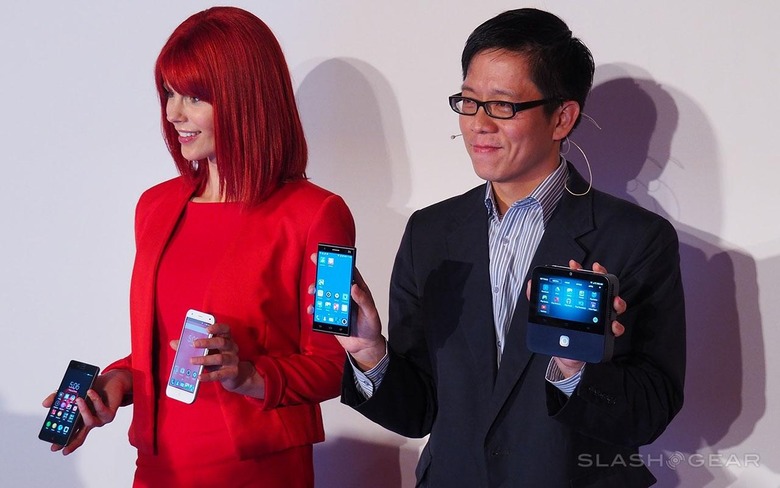 Stay tuned to SlashGear for more IFA action and ZTE devices through the weekend!