ZTE Quartz smartwatch is now official and heading to T-Mobile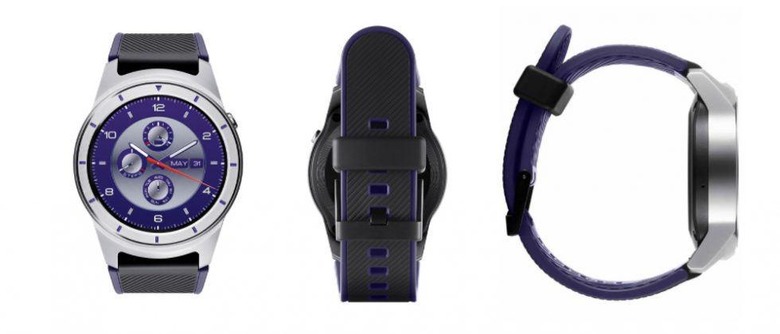 Reports of an inbound ZTE Quartz smartwatch surfaced back in February, and following that it leaked again in March. Now the wearable has been made official in a roundabout sort of way, appearing on T-Mobile's website as an upcoming product. Though the model is currently listed only as 'coming soon,' the T-Mobile product page does reveal the watch's various features.
The ZTE Quartz, not to be confused with the maker's old budget phone by the same name, is a sleek-looking Android Wear 2.0 smartwatch with a 1.4-inch OLED full circle display topped by Gorilla Glass 3. Unlike some smartwatches, the ZTE Quartz features a built-in speaker, meaning you'll get audible notifications rather than the typical vibrations that most smartwatches offer (though no doubt it'll vibrate, too).
As expected, the watch features Bluetooth connectivity, while it is being powered by an unspecified dual-core 1.1GHz processor. ZTE says its wearable will offer long battery life thanks to the 500mAh battery used — up to 2 days of standby time per charge. Users will, as expected, have access to things like the Google Play Store and Google Fit.
As far as the gritty details go, users can expect a 400 x 400 resolution and a total weight of just over 3 ounces. There are 4GB of memory included, as well as GPS and support for GSM/UMTS bands. The big question now is how much it will cost — T-Mobile doesn't list a price, nor does it currently have a shipping date. Whether the watch will be offered with a monthly device payment plan is unclear.
SOURCE: T-Mobile