ZTE Quartz Android Wear smartwatch gets leaked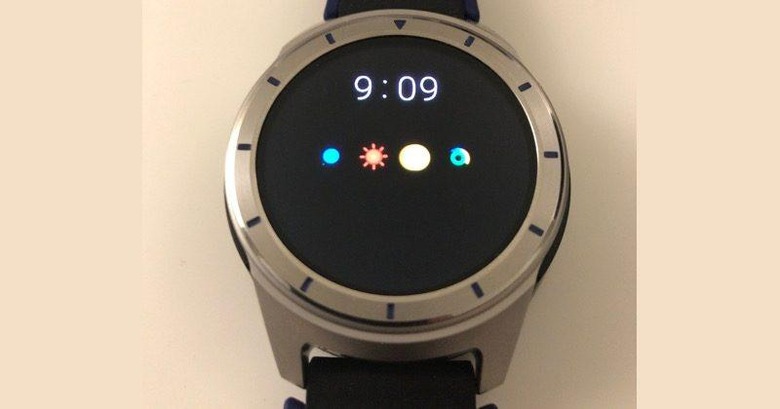 Android Wear is already at its second major version but ZTE has yet to actually launch its first smartwatch. Long-rumored and almost forever-delayed, that smartwatch might finally be arriving real soon. At least if you consider these leaked photos that show a retail-ready form of the ZTE Quartz. That said, if you also consider the information that came with the images, you might wonder if it was worth the wait at all.
There's no shot from the side of the Quartz, so we can't really be certain of its girth. From the limited vantage points, however, the smartwatch looks a bit on the thick side. The bezel around its circular face reveal markings common to some classic watches. Whether those are just for show or have some functional trick up its sleeve, is still unknown.
The ZTE Quartz is shown to be running Android Wear 2.0 based on Android 7.1.1 Nougat. Despite that, the wearable takes after older Android Wear smartwatches in that it only has a single button. The body of the watch is one whole piece, except perhaps underneath whether there'd be a cutout for the charging pins.
There might not be much to speak of, feature-wise. No NFC and no GPS. It at least has 3G, which at least makes the smartwatch usable by itself, but LTE would have probably still been better.
The ZTE Quartz might have a harder time competing with newer Android Wear watches in terms of looks or features, but it might still have an edge. That is, depending on whether ZTE will slap on an palatable price tag to go with the rather unimpressive feature list.
VIA: Android Police