ZTE Quartz leaked as maker's first Android Wear smartwatch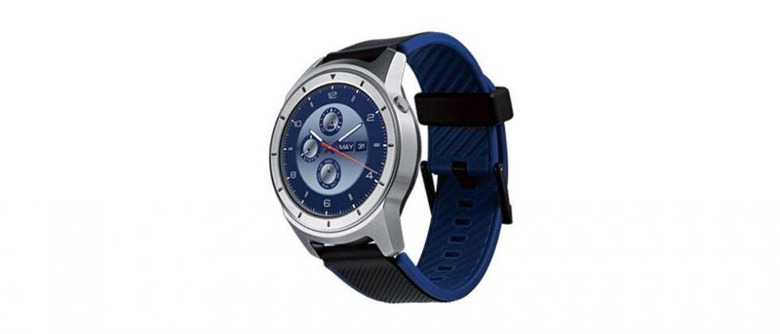 It seems Chinese company ZTE has a new product in the pipeline, and it comes in the form of a smartwatch. Reportedly called the ZTE Quartz, this smartwatch is poised to become the company's first Android Wear product, signaling its move into a new market. The watch was recently the source of a leak that included an alleged photo of the product, which features a sporty blue-and-black band.
The information comes from VentureBeat, which says it acquire some 'marketing material' related to the smartwatch. The model is reportedly called the ZTE Quartz, which would be a somewhat unusual name choice considering the maker already has an (old, outdated) smartphone by the same name.
Naming choices aside, the watch is said to feature UMTS 3G connectivity and WiFi, info itself made available from a recent Bluetooth certification that cropped up for the wearable. The promotional materials related to the watch are said to be incomplete and lacking in the finer details we'd hope to see.
Quartz has a round watch face and will support pairing with phones running Android going as far back as version 4.3, a move that isn't terribly surprising given ZTE's user base. The watch will also reportedly support iPhones running at least iOS 8.2. Pricing and release date aren't known at this time.
SOURCE: VentureBeat