ZTE Grand S Flex and Blade G images and specs surface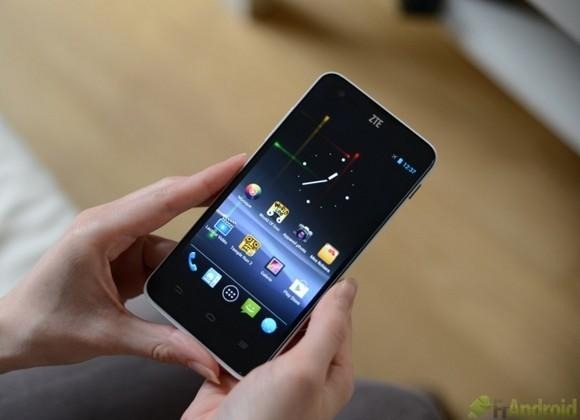 In December, word surfaced that ZTE would be showing off the Grand S, which was being hailed as the world's thinnest phablet, at CES 2013. Such was the case, and we got our hands on the giant smartphone back in January. Since hitting shelves, some feedback of the smartphone has been of the critical variety, with some consumers taking issue with the small non-removable battery. Such complaints have been addressed with the Grand S Flex.
The folks over at Frandroid, a French Android-centric website, got their hands on two ZTE smartphones, one being the ZTE Grand S Flex, and the other being a handset called the ZTE Blade G, which is the next generation of the ZTE Blade smartphone. They posted some pictures of both handsets, which you can check out in the gallery below to get an idea of their size and style.
The ZTE Grand S phablet sadly did not have the kind of battery you'd expect to find in a phablet, offering a low-capacity 1780mAh battery, something depleted quickly by the hardware and screen size of the handset. Things will be improved on the ZTE Grand S Flex, however, which is said to feature a girth-expanding 2300mAh battery.
On the flipside, we also see the update to the ZTE Blade, simply dubbed the ZTE Blade G. This handset is black in the photographs, though it is possible other colors will be offered. According to Frandroid, the smartphone features a dual-core 1.2GHz Qualcomm processor, as well as 512MB of RAM, and a 4.5-inch display with a lowish resolution of 854 x 480. The battery is a decent 2000mAh.
The specs for the ZTE Blade G aren't eye-catching, but they're certainly decent and point towards what we're guessing will be a price tag on the lower side of things. The ZTE Grand S Flex is reportedly slated for launch in France this upcoming September, with no word on other locations. The ZTE Blade G, on the other hand, will be launched sometime this summer.
SOURCE: Unwired Review