ZTE has announced that it will unveil its ultra-thin 5-inch phablet, the Grand S, at CES 2013, the upcoming mega tech event. The Grand S is only 6.9mm thick, making it the thinnest phablet to (eventually) hit the market. This comes shortly after it announced its other high-end phablet, the Nubia Z5, a sleek device that is unlike the Chinese company's typically lower-end devices.
ZTE is going all-out when it comes to phablets, it seems, pumping out two high-end, ultra-thin handsets back-to-back. The Nubia Z5 got to hold the title of thinnest phablet for a full day before details about the Grand S were announced. Not many images are available, but those that have surface over at Weibo show a thin phone with a light rounded back and dark face.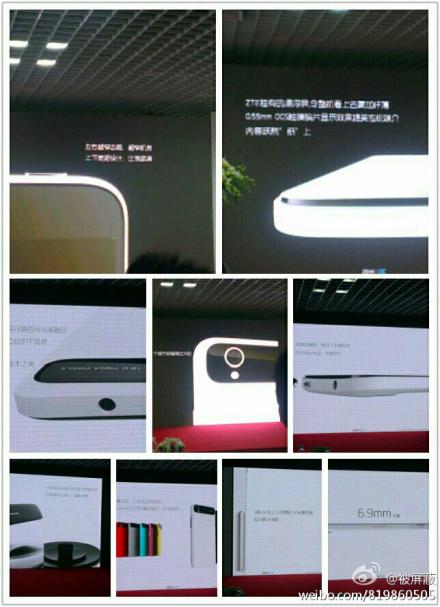 As far as specs go, they're as impressive as the Nubia Z5's. The display measures in at 5-inches with a full HD 1920 x 1080 resolution. Around back, there's a 13-megapixel camera, and presumably there's a front camera as well, although that is unconfirmed. Inside you'll find a Snapdragon S4 1.5GHz processor and 2GB of RAM. The only difference between the Grand S's specs and the Nubia Z5's is the battery – the Grand S has a lower capacity battery at 2500mAh.
The other difference is in price: the Nubia Z5 is priced at about $550USD, while the Grand S, if rumors are true, will cost about $450USD. This will put the handset at a lower price point than its competition. That's all we know until CES rolls around, which we'll be covering, so stay tuned and we'll keep you updated as new details surface.
[via Android Community]