ZTE Blade V8 Pro brings brand and dual cameras to the US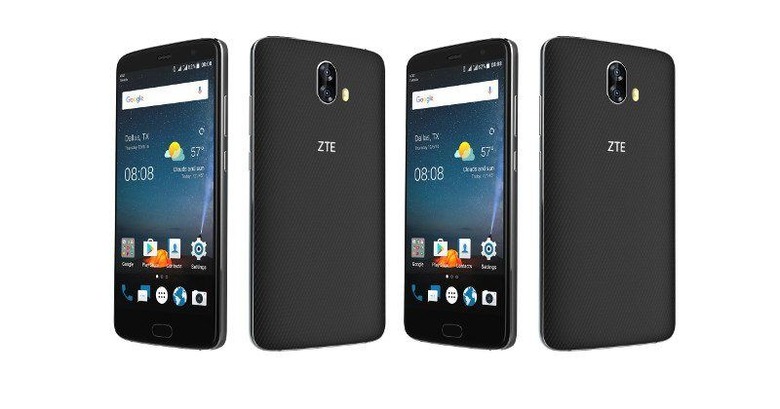 By now, ZTE should no longer be an unfamiliar name in the US smartphone market. Having started out with the budget nubia sub-brand, the Chinese manufacturer has brought a stronger and higher end Axon line to the West. Now it is filling in the gaps by bringing its Blade brand to this major market as well. Known for mixing usually premium features with mid-range specs and prices, the Blade V8 Pro, the first Blade to step on US soil, indeed sports dual cameras are earlier leaked. Fortunately, the actual facts turned out to be even better.
That earlier leak talked of dual cameras composed of a 13 megapixel and a 2 megapixel sensor. In reality, the ZTE Blade V8 Pro actually has two 13 megapixel sensors at the back. ZTE is pretty silent, however, on any other special talent these setup has, aside from a bokeh effect. Sadly, the 13 megapixel front camera also missed the mark, though an 8 megapixel one doesn't exactly hurt.
The Blade V8 Pro, despite the "Pro" in the name, is pretty much a mid-range smartphone. It runs on a "powerful" Qualcomm Snapdragon 625 and has 3 GB of RAM. There's only 32 GB of internal storage from the get go, but that's expandable to 128 GB via a microSD card slot. The 5.5-inch screen supports a resolution of 1920x1080 Full HD. The battery, while large at 3,140 mAh, is sadly not removable. ZTE compensates by supporting Qualcomm's Quick Charge 2.0 tech.
Still a novelty in the US, the Blade V8 Pro comes with dual SIM slots, which ZTE is marketing as a godsend for frequent travelers to other countries who often need to insert a new SIM. And, like most if not all of ZTE's smartphones sold in the US, this one also comes unlocked.
The ZTE Blade V8 Pro is priced at $229.98 and now available for pre-order from Amazon, B&H.com, NewEgg.com, and zteusa.com. The actual shipping date has not yet been announced.