ZTE becomes smartphone sponsor for NBA team trio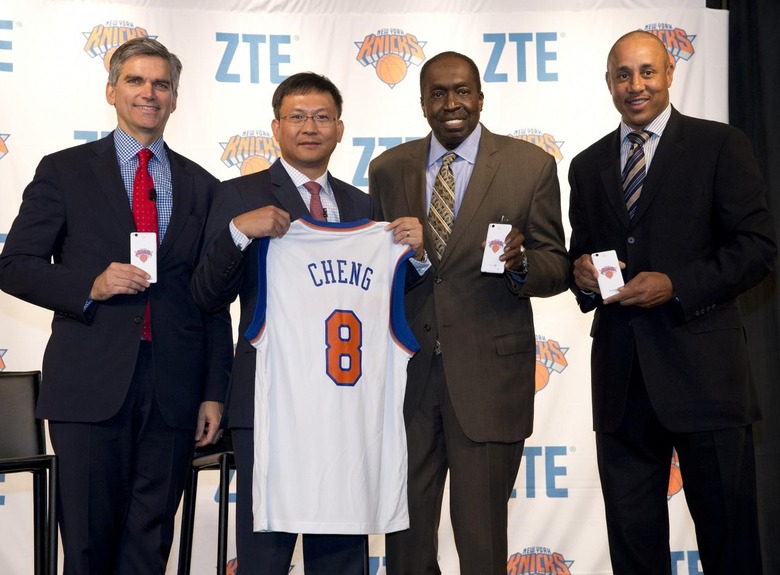 ZTE USA is upping its game, announcing yesterday that it has become the official smartphone sponsor for three NBA teams: the New York Knicks, Houston Rockets, and Golden State Warriors. Its sponsorship of the Rockets is nothing new — ZTE previously sponsored the team, and having seen success, has now moved to bring the other two on board. As part of its sponsorship, ZTE promises to aid the teams' various charitable activities. This followed news earlier this month that ZTE might be buying Pantech.
The sponsorship is for the 2014 – 2015 NBA season, and through it ZTE says it will be lending its support to the Warriors' Community Phone Drive, as well as the Rockets' Season of Giving and the Knicks' Garden of Dreams.
ZTE USA's CEO Lixin Cheng said, "This announcement reinforces our commitment to building the ZTE brand in the United States and highlights our commitment to investing in the communities in which we live and work." Furthermore, the Rockets' CEO Tad Brown said the team's partnership with ZTE last year was "very successful".
ZTE, despite lacking the big-name presence of certain other manufacturers, enjoys a healthy customer base in the United States. Recently the company has been pushing some budget-range handsets that bring better-than-average specs for the category, among them being the ZMAX at T-Mobile and the Warp Sync at Boost Mobile.
SOURCE: ZTE