ZTE Axon M is first of multiple folding phones the maker has planned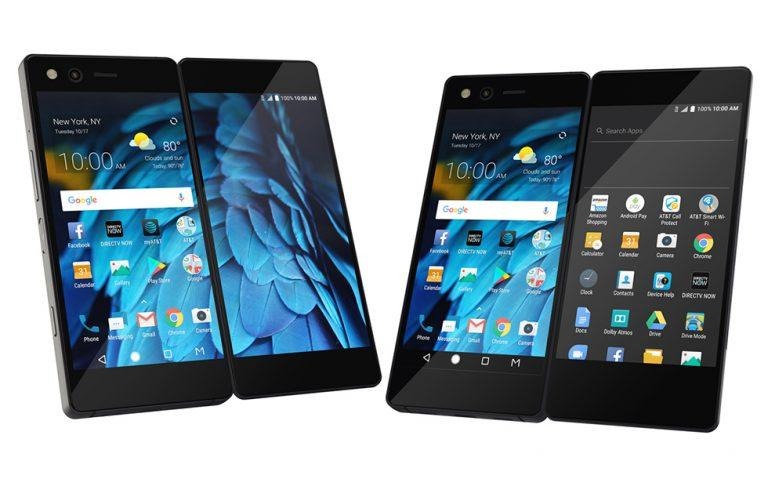 Last year, ZTE released a smartphone with two displays called the Axon M. This phone has a hinge sandwiched between the displays, enabling it to fold like a clamshell phone. ZTE calls this a folding phone, though it doesn't quite meet the folding definition — it has two displays, not one flexible folding display, which is the primary goal for some phone makers. The Axon M, ZTE has said, is only the first among the company's folding handsets.
Confirmation came from ZTE VP of Marketing Jeff Yee, who revealed the info during an interview with Engadget. According to Yee, ZTE considers the Axon M a foldable phone, not a dual-screen phone, though it is technically a dual-screen phone. As well, Yee indicated that ZTE is planning to release a successor to the Axon M, one that may have very slim bezels.
That is apparently just the start of ZTE's folding phone ambitions; the company ultimately plans to release a foldable phone that has one flexible display rather than two separate screens. We're probably not going to see that single flexible display used in the next Axon M iteration, but one can hope.
Samsung brought the flexible folding phone concept to the public's attention years ago, and we've seen various flexible panels from the company (and others) since. An increasing number of patents have appeared over recent months showing various phone concepts that revolve around a flexible panel.
Whether consumers will ultimately embrace a phone that unfolds into a tablet-like device is unclear, but it's easy to see where the benefits could lie. The phone could be folded and compact when used as a phone, but it could open up into a larger device when, for example, the user wants to stream a movie or edit a photo.
SOURCE: Engadget