ZTE Axon M dual-display phone arrives at AT&T on November 1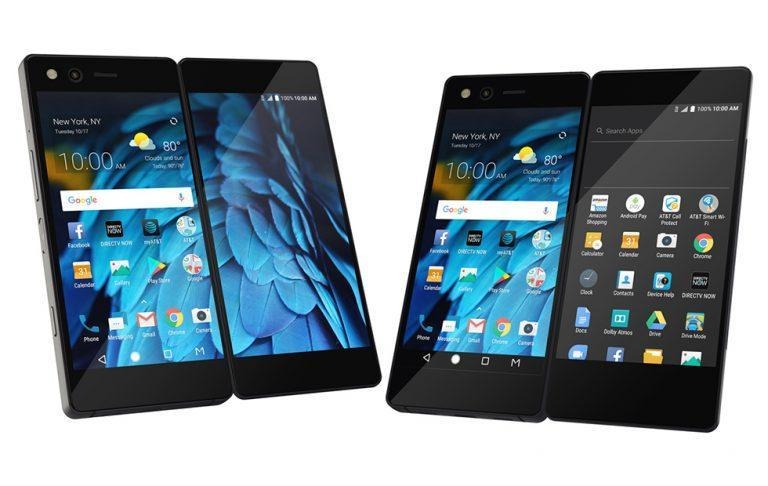 The ZTE Axon M smartphone will be available from AT&T starting on November 1, the carrier has announced. The Axon M is one of the most eye-catching phones to be announced in the recent past thanks to its dual display design, packing two full screens into a single smartphone. With this design, the smartphone looks something like a small digital book when open.
ZTE officially announced the Axon M smartphone earlier this month following multiple leaks from various sources, including the FCC itself. The idea of a dual-screen smartphone isn't new, but is still rare on the market; whether such a design will prove popular with consumers is yet to be seen.
ZTE has explained that the Axon M has four different usage modes, and they depend on how the screens are being used. For example, the Dual Mode allows one screen to be used for watching videos while the other is used to surf the web.
The Extended Mode, meanwhile, turns both displays into one giant display, making the Axon M something like a small tablet rather than a big phone. Then there's Mirror Mode, which plays the same content on both screens, and Traditional Mode, which has one turned on and the other off. We've got all the other hardware details available here.
As for its life at AT&T, the phone will be available on the carrier's AT&T Next plan for $24.17/month for the duration of 30 months. That works out to about $725 total. If you don't want to order the phone online in two days when it arrives on the website, you'll be able to check it out in AT&T stores starting on November 17.
SOURCE: AT&T Newsroom