ZTE Avid Plus Lands On T-Mobile, Soon On MetroPCS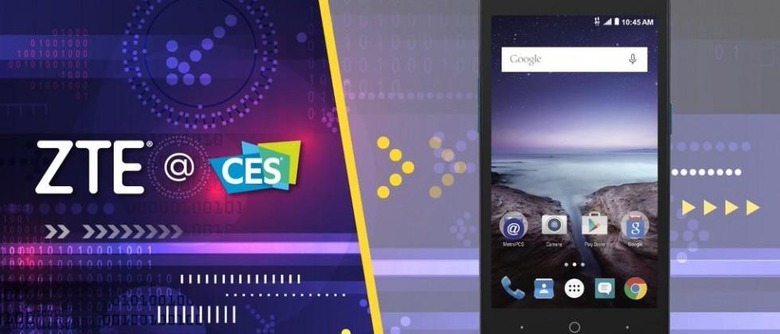 With the big smartphone OEMs are relatively silent at CES 2016, the opportunity for Chinese brands to take center stage is huge. Huawei already unleashed a flood of announcements of devices, both new and slightly new with a fresh coat of paint. Now it's ZTE's turn to get the spotlight but it isn't doing it alone. It has partnered with Un-carrier T-Mobile to announce the arrival of the entry level ZTE Avid Plus in the US market.
The Avid Plus isn't exactly going to wow consumers but it's a little handy smartphone that gets the job done. The 5.0-inch screen only has a resolution of 854x480 pixels or FWVGA, but that might be enough for basic tasks. It is driven by a 1.1 GHz quad-core Qualcomm processor that is helped by a passable 1 GB of RAM. Storage is at 8 GB. And at least it run the semi-latest Android 5.1.
The real appeal of the ZTE Avid Plus will be the value added by T-Mobile's Un-carrier features. That includes data stashing, which lets subscribers roll over their unused LTE data for the next month, the ability to use the same line in Canada and Mexico as they would in the US, and the controversial Binge On video streaming add-on.
The ZTE Avid Plus will be available from T-Mobile starting January 20, with a $114.99 price tag, or $4.80 for 23 months, no down payment, with a final payment of $4.59 on T-Mobile's Equipment Installment Plan.