ZTE applauds Qualcomm-toting Grand Memo greatness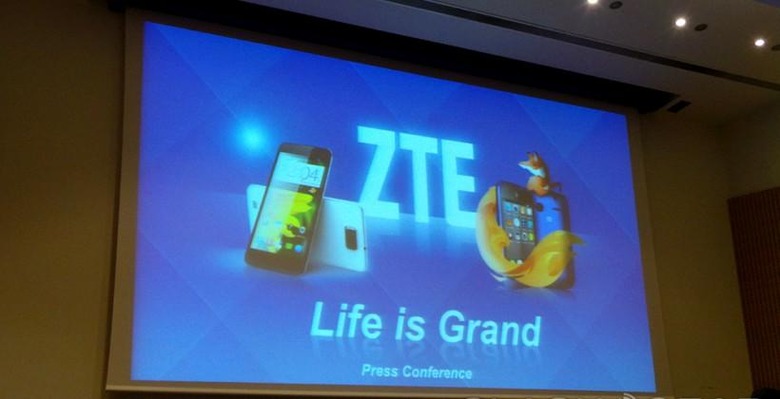 This week the folks at ZTE have revealed four pillars for success, each of them pumped up for the ZTE Grand Memo, each of them powered by the first-ever integrated market-ready appearance of the Qualcomm Snapdragon 800 SoC. These pillars ZTE speaks of this week are Slimness, Safety, Security, and Speed, together forming a brand "4S" . With the strength of these pillars as well as the high-quality specifications in the ZTE Grand Memo, the group's newest – and most massive – device, ZTE heads into the future with a Snapdragon-powered motor under the hood.
The "4S" concept spoken about this week by ZTE doesn't necessarily mean that the company will be moving forward with devices with a "4S" in the name, but that their aim in the market will be living by those four pillars of strength. With the ZTE Grand Memo, the team employs – first of all – ZTE Assistant with power savings and Security.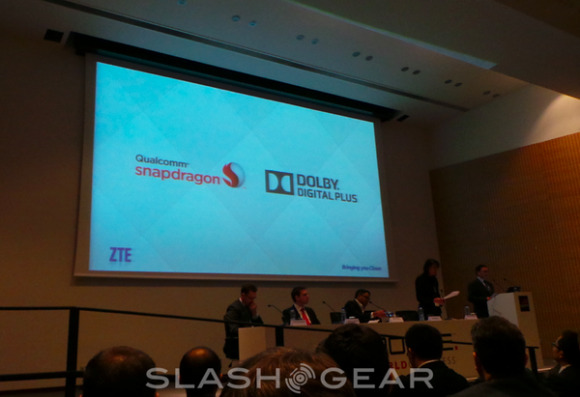 Next you'll find ZTE Drive for Safety – you'll never be lost with this ZTE-branded navigation system. For Sound you've got Dolby Digital Plus technology – blasting forth from the device's back-facing speaker. ZTE continues their dedication to creating amazing products with a first-ever integration of Qualcomm's most powerful mobile processor.
With this integration, ZTE becomes the sole manufacturer with an announcement out of a device with such a set of powerful innards. This along with the device's own unique user interface Mi•Pop over Android will create not just a great experience for the user, but one they'll not find anywhere else.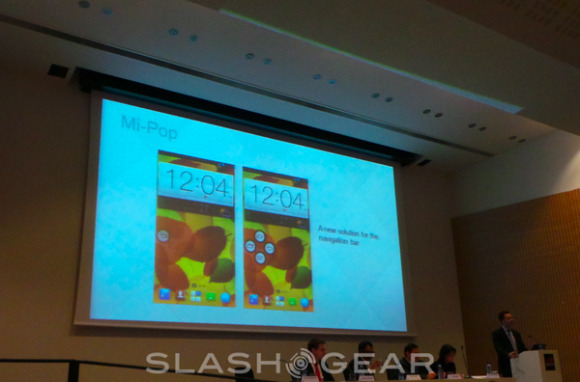 Have a peek at the timeline below to see other recent Qualcomm Snapdragon-related posts from the recent past and have a tap with the ZTE tag portal for more information on the releases of this OeM this week. Also be sure to follow along with SlashGear this whole week with the Mobile World Congress 2013 tag portal for more hands-on and up to the minute news action than you can handle!