ZTE Grand Memo official, 5.7-inch display on board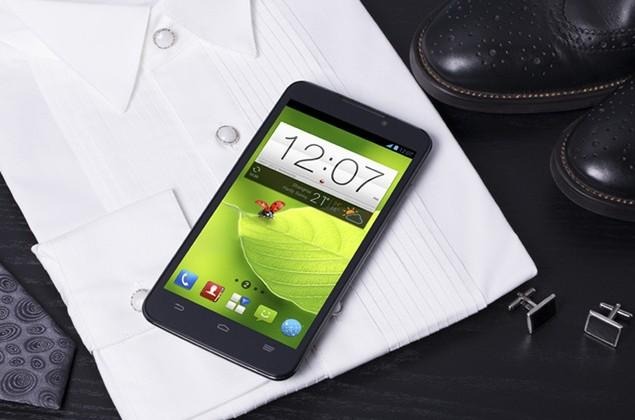 The phablet market has become more and more popular lately, and numerous device manufacturers are getting in on the fun, including ZTE this time around. In order to compete with Samsung's gargantuan Galaxy Note II, ZTE has announced the Grand Memo, which rocks a 5.7-inch 720p HD TFT display.
The Grand Memo also rocks a Qualcomm's new Snapdragon 800 quad-core CPU, which clocks in at 1.5GHz with 1GB of RAM, and it marks the first time that Qualcomm's new 800 processor is being used. The device also has a 13MP rear camera and 16GB of internal storage with Android 4.1.2 Jelly Bean running on board. Overall, the specs look pretty good here, other than the slight lack of ample storage space.
What makes the Grand Memo unique, however, is how you unlock the device when you start it up. You either tap and hold on the screen for a few second, or you can do a pinch-out gesture that brings up a few shortcuts, like the phone, calendar, camera, etc. And of course, ZTE put their own little spin on the Android interface.
The Grand Memo will be launching in China sometime next March, with a European release coming sometime "later this year." Unfortunately, there's no word yet of pricing details, and as to whether or not you'll see this device in the US, we'd have to say there's a slim chance of that happening, so you'll be sticking with your Galaxy Note II for the time being.