Zero Motorcycles SR/F electric bike gets faster and more connected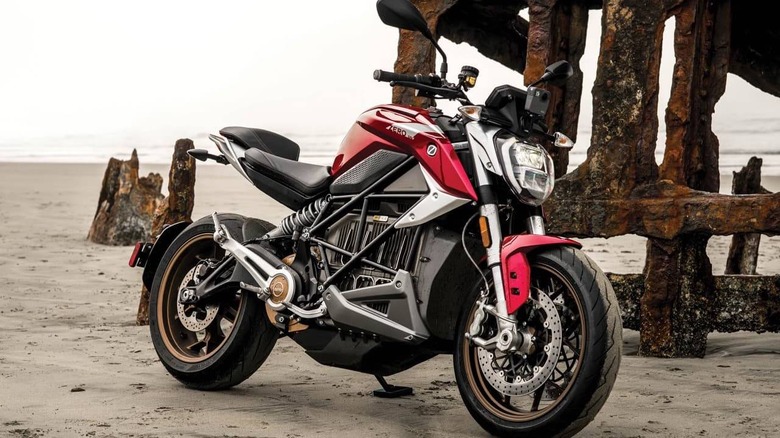 The electric motorcycle world just got smarter, with Zero Motorcycles revealing its new connected street bike. The 2020 Zero SR/F will sit at the top of the bike-maker's range, with up to 200 miles of range and a top speed of 124 mph.
It uses Zero's new ZF75-10 motor, paired with the ZF14.4 lithium-ion battery. The new powertrain is air-cooled, and packs 110 horsepower and 140 lb-ft of torque. Zero isn't talking about 0-60 mph times at this point, but does say that the SR/F will hit a sustained top speed of 110 mph.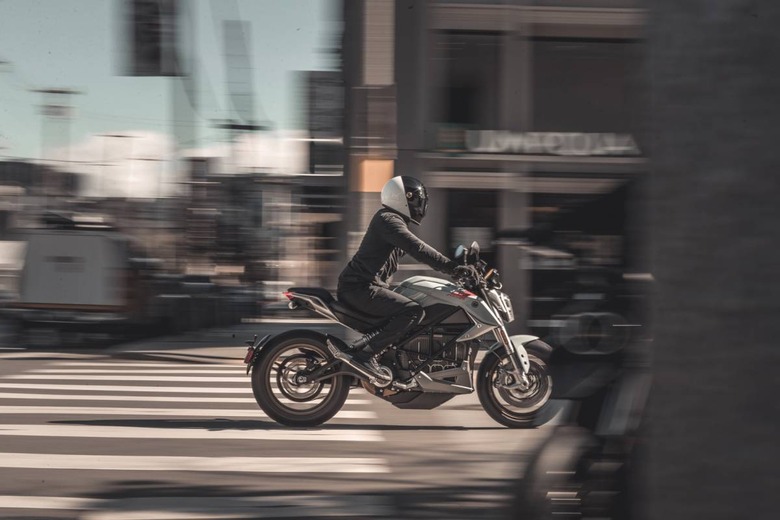 Two versions of the bike will be offered, the SR/F Standard and the SR/F Premium. The former has a 3 kW Rapid Charger as standard, which takes 80 minutes to go from 0- to 95-percent on the standard battery. The Premium version gets a 6 KW Rapid Charger, which cuts that down to 60 minutes.
The standard battery, meanwhile, has 14.4 kWh capacity max and a nominal capacity of 12.6 kWh. It's good for 161 miles in the city or 99 miles at 55 mph highway speed; that drops to 82 miles if you cruise at 70 mph instead. If you want the 200 mile maximum range you'll need Zero Motorcycle's so-called Power Tank, an extra battery.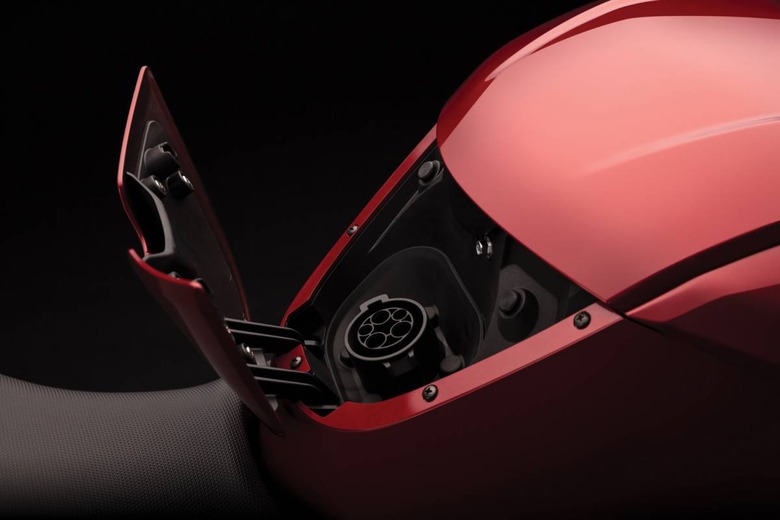 Arguably more important is the Rapid Charge System. That splits the battery array into three independent charging modules, hence delivering the shorter charging times. It's all mounted on a steel-trellis frame with a concentric swingarm.
The Zero SR/F isn't just about performance, though. It's also the bike-maker's smartest model, debuting the Cypher III operating system and a Motorcycle Stability Control system from Bosch. Cypher III links the electronics system of the SR/F together, with Street, Sport, Eco, and Rain drive modes, and the ability for the rider to customize up to 10 modes of their own.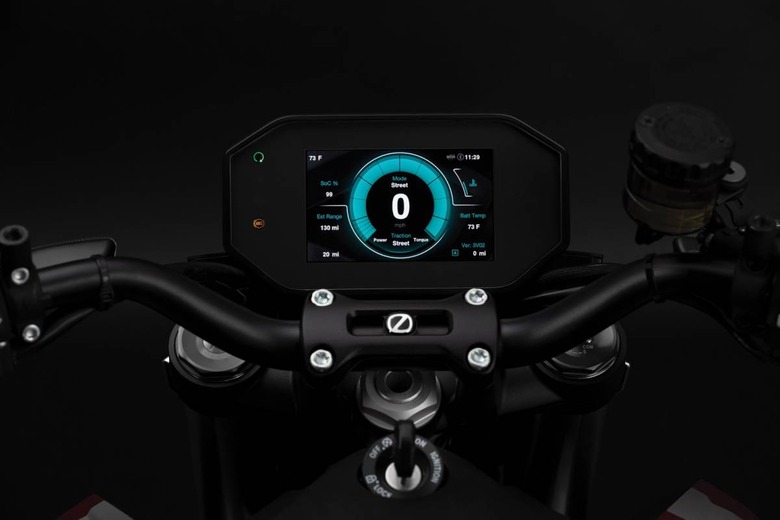 Dual radial front brakes are standard, along with ABS, traction control, and drag torque control. The motorcycle's new dashboard, meanwhile, taps into the new connected features. That can send bike status alerts to your smartphone – if charging is interrupted, the SR/F is tipped over, or is moved unexpectedly – and show its location, as well as controlling charging patterns. Riders will be able to schedule charging and set target charge levels, even from afar.
NOW READ: Inside Zero Motorcycles
Ride data sharing, meanwhile, will log bike location, speed, lean angle, power, torque, state of charge, and how much energy has been used or regenerated. Zero will allow that data to be shared, either linked to a rider's username or anonymously. In the future, the company plans to release new Cypher III OS updates as well.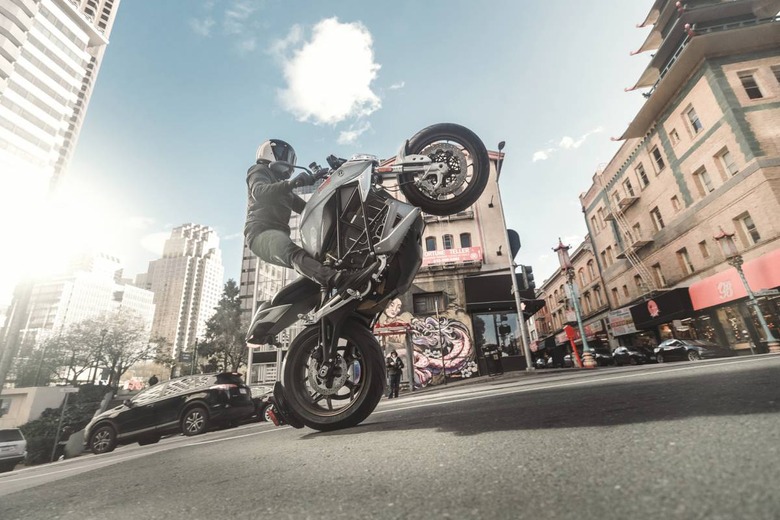 The SR/F Standard will be priced from $18,995, while the SR/F Premium – with the 6 kW charger, a fly screen, heated hand grips, and aluminum bar ends – will start at $20,995. Each will come with two years of connected service, and be available in Seabright Blue and Boardwalk Red finishes. Zero says they should arrive in dealerships this spring.