Zero-emission cars get 8 state commitment but charging shortage pinches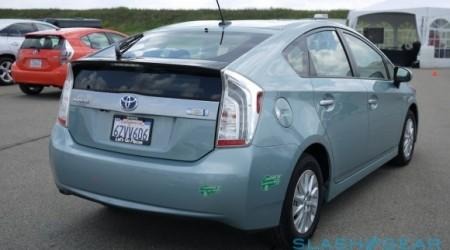 A push to increase zero-emission cars has seen eight US states set ambitious targets of 3.3m EVs and plug-in hybrids on the roads by 2025, an exponential increase on today's numbers, with collaborative infrastructure development near the top of the priority list. The pact, signed by California, New York, Massachusetts, Maryland, Oregon, Connecticut, Rhode Island, and Vermont, aims to consolidate pro-EV legislation, public charger roll-out, and other elements, "to make it easier for customers to operate and use zero-emission vehicles" according to California Air Resources Board chair Mary Nichols. However, auto makers have already warned that waning subsidies and tax credits could see the cost of zero-emission vehicles rise by up to $4,000.
Toyota, one of the companies with the most hybrid and EV vehicles on the market and whose eco-friendly range dominates the US market, has previously warned that even its sales could well fall short of the current targets. The Zero-Emission Vehicle requirements, for instance, require 15-percent of new sales be emission-free – whether fully electric, or using fuel-cells – by 2025.
However, Toyota's Tom Stricker, VP of technology and regulatory affairs, told us back in August, even though the company is "bullish" on fledgling technologies like fuel-cells, it's still uncertain whether the demand among consumers is there. Stricker pointed out that even in California, where sales of plug-in and ZEV cars have been most brisk, manufacturers like Toyota face demands to triple their sales by 2025 if they're to meet targets.
Elsewhere, where take-up of EVs have been less enthusiastic, Stricker highlights, car companies face the challenge of increasing sales by 5-8x if they're to fulfill the EV obligations.
Existing subsidies have helped EV and hybrid sales grow, but Toyota pointed out that what incentives have been in place are nearing expiration, with no specific commitment to renew them at the same level. The net result, it warns, is that cars could rise by between $2,000 and $4,000.
Currently, California has allotted $59.55m for zero-emission rebates, which will cover roughly 29,000 cars up until mid-2014. Credits in states across the US vary, though currently top out at around $7,500 off the sticker price of a qualifying car. Meanwhile, infrastructure funding has focused on boosting the number of public charging stations for electric and hydrogen powered vehicles: New York, for instance, aims to have 3,000 active over the next five years.
As it stands, though, there are under 6,800 public charging stations available in the eight collaborating states, which together represent almost a quarter of total US auto sales.
That, and the current level of investment, means the 3.3m target is hopelessly over-ambitious, according to the Alliance of Automobile Manufacturers. The EV push the states have in mind "is not an achievable goal given what we're doing today from an infrastructure investment standpoint" spokesperson Dan Gage argues. "It's just not."
Some car companies have taken matters into their own hands. Tesla, current darling of the zero-emissions scene, has been rolling out its own Supercharger stations across the US, aiming to make it possible for drivers of its Model S sedan to cross the country without having to worry about battery life. Part of that has included boosting fast-charging to as little as five minutes and introducing battery-swap points where an exhausted power pack can be switched out for a fully charged version.
However Tesla's charging system is not compatible with that of other EVs, meaning the ambitious plan is unlikely to spur the market overall. "Up to this point there's been a lack of consumer interest," the AAM's Gage concluded, "and a lot of that has to do with investment in infrastructure."
VIA Newsday