Zer01 Mobile unlimited voice/data starts July 1st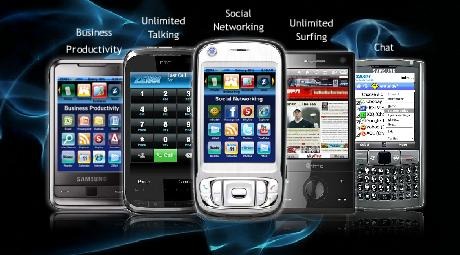 As promised, Zer01 Mobile have announced the commercial launch date for their unlimited voice and data cellphone service.  The package – which is priced at $69.95 per month, and uses a proprietary VoIP system to route voice calls over the data network – will be available for new users to sign up to from July 1st 2009.
Zer01 Mobile is also contract-free, meaning no penalty clauses for giving up the service.  The $69.95 tariff gets you unlimited national voice calls and unlimited mobile data use, while a further $10 per month adds unlimited international calling to 40 destinations.
Setting up a phone for Zer01 service requires loading a special app that handles creating VPN connections with the company's servers.  Presently it's only available on Windows Mobile smartphones, but BlackBerry, Android and iPhone versions are promised "within months". 
Press Release:
New "True" Unlimited Voice & Data National Mobile Service From Zer01 Mobile Premiers TODAY At CTIA Wireless 2009 Convention In Las Vegas On Pharos Smartphones

- With A Scheduled July 1, 2009 Commercial Launch, Zer01 Mobile's New Service Utilizes Proprietary VoIP Technology & Priced At $69.95 Per Month Without Any Contracts -

For immediate release: April 1, 2009

For more information: Ron Dresner

860.523.7500 ron@dennispr.com

(Las Vegas, Nevada) – Zer01 Communications, a Las Vegas, NV based mobile communications company, announced TODAY the premier its new Zer01 Mobile true unlimited voice and data mobile service at the CTIA Wireless 2009 convention at the Las Vegas Convention Center, April 1 – 3, 2009. Priced at $69.95 per month for true unlimited national voice and data mobile service without any contracts or commitments, Zer01 Mobile's also announced the commercial launch of its new service starting on July 1, 2009.

"We are the first mobile service to offer consumers a true national unlimited voice, data and Internet plan without any contracts or commitments that is priced affordably at only $69.95 per month with taxes and fees included. We have licensed patent pending proprietary Veritable Mobile Convergence (VMC) Technology from the Unified Technologies Group that allows each smart phone user to make voice calls or transmit data efficiently by bypassing carrier circuit-switched channels by sending voice communications through a VoIP system and onto a virtual private network that accesses the Internet," explained Ben Piilani, CEO, Zer01 Mobile. "Zer01 Mobile is not a new mobile virtual network operator (MNVO). We are a new communications carrier."

The new mobile national carrier has created its own interconnect agreements throughout North America and the globe. Zer01 Mobile customers will be able to use their own smartphones or buy a new phone from the online store. "We are saving consumers hours of time and hundreds of dollars. Since we are setup as a pre-paid service, no longer will consumers spend hours and hours reviewing contracts and being subject to high-pressure sales tactics. A consumer will only need to wait an estimated five minutes to allow us to update their phone's SIM card to connect to our network," said Piilani.

"As an information technology leader, I have pioneered advanced systems and innovative software solutions for over 30 years. I have a hard time containing my excitement for this unique service where the GSM cell networks and Internet seamlessly converge into a single communications device." said Mark Richard, CIO, Pervasip Corporation, White Plains, NY.

Zer01 Communications is premiering its new nationwide, no contract, unlimited voice and data mobile communications service on Pharos smartphones starting TODAY at the CTIA Wireless 2009 Convention, Las Vegas Convention Center, Central Hall, Booth #6363, from April 1-3, 2009. Visit www.ctia.org for details about this leading industry event. Zer01 Mobile will initially be available on Windows Mobile smartphones, however support for other devices such as Blackberry, Android and iPhone will be available within months.

Based in Las Vegas, NV, Zer01 Communications is owned and operated by the Unified Technologies Group, Inc., a global technology services and consulting company that is headquartered in Wilmington, DE. For more information about Zer01 Communications, visit www.Zer01mobile.com.