Zer01 Mobile details emerge: multiple carrier agreements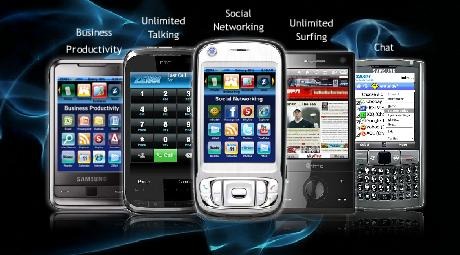 Further details of Zer01 Mobile's VoIP service have emerged, suggesting that the carrier will not only use AT&T's network, as first reported, but has interconnect agreements with several US carriers.  The $69.99 monthly fee gets unlimited calling in the US and unlimited data; a further $10 per month adds unlimited international calls to 40 destinations.
Zer01 uses a self-developed VoIP system to carry voice calls across the data network.  While the nature of cellphone coverage means some connections may only be GPRS or EDGE, rather than 3G, Zer01 claim their VoIP technology can scale to offer decent calls despite the poor bandwidth.
Similarly straightforward should be the setup.  While Zer01 will sell subscribers a new phone, the expectation is that most will come with their own Windows Mobile device; setup takes around five minutes to download the special VoIP application – which starts and ends automatically, to save battery life – and update the user's SIM.  Support for other devices such as Blackberry, Android and iPhone will be available "within months".
Press Release:
New True Unlimited Voice & Data National Mobile Service From Zer01 Mobile To Premier At Upcoming CTIA Wireless 2009 Convention In Las Vegas on April 1st

- Nominated For Four CTIA Wireless Technology Awards, Zer01 Mobile's New Service Utilizes Proprietary VoIP Technology & Priced At $69.95 Per Month Without Any Contracts -

(Las Vegas, Nevada) – Zer01 Communications, a Las Vegas, NV based mobile communications company, announced today that it will premier its new Zer01 Mobile true unlimited voice and data mobile service at the upcoming CTIA Wireless 2009 convention at the Las Vegas Convention Center, April 1 – 3, 2009. Priced at $69.95 per month for true unlimited national voice and data mobile service without any contracts or commitments, Zer01 Mobile has already been nominated in four categories for CTIA Wireless 2009 technology awards.

"We are the first mobile service to offer consumers a true national unlimited voice, data and Internet plan without any contracts or commitments that is priced affordably at only $69.95 per month with taxes and fees included. We have licensed patent pending proprietary Veritable Mobile Convergence (VMC) Technology from the Unified Technologies Group that allows each smart phone user to make voice calls or transmit data efficiently by bypassing carrier circuit-switched channels by sending voice communications through a VoIP system and onto a virtual private network that accesses the Internet," explained Ben Piilani, CEO, Zer01 Mobile. "Zer01 Mobile is not a new mobile virtual network operator (MNVO). We are a new communications carrier. For many years now, we've been developing our VMC Technology and I'm looking forward to premiering our new Zer01 Mobile service at the upcoming CTIA Wireless event."

The new mobile national carrier has created its own interconnect agreements throughout North America and the globe, and will also be announcing an international unlimited voice and data service without any commitments or contracts. Zer01 Mobile customers will be able to use their own smartphones or buy a new phone from the online store. "We are saving consumers hours of time and hundreds of dollars. Since we are setup as a pre-paid service, no longer will consumers spend hours and hours reviewing contracts and being subject to high-pressure sales tactics. A consumer will only need to wait an estimated five minutes to allow us to update their phone's SIM card to connect to our network," said Piilani.

"People will soon realize the technical advantages and cost savings of an unlimited calling plan, no contract, no roaming charges and no additional taxes and fees. Literally millions of people will become aware of this product very quickly. Truly innovative products tend to go viral very quickly on the Internet today and we believe that the buzz that will surround the Zer01 service will be incredible," said Mark Richard, chief information officer, Pervasip Corporation, a leading provider of wholesale Voice over Internet Protocol broadband telephone services, White Plains, NY. "As an information technology leader, I have pioneered advanced systems and innovative software solutions for over 30 years. I have a hard time containing my excitement for this unique service where the GSM cell networks and Internet seamlessly converge into a single communications device."

Zer01 Communications will be premiering its new nationwide, no contract, unlimited voice and data mobile communications service at the upcoming CTIA Wireless 2009 Convention, Las Vegas Convention Center, Central Hall, Booth #6363, from April 1-3, 2009. Visit www.ctia.org for details about this leading industry event. Zer01 Mobile will initially be available on Windows Mobile smartphones, however support for other devices such as Blackberry, Android and iPhone will be available within months.

Based in Las Vegas, NV, Zer01 Communications is owned and operated by the Unified Technologies Group, Inc., a global technology services and consulting company that is headquartered in Wilmington, DE. For more information about Zer01 Communications, visit www.Zer01mobile.com.