ZeeVee ZvBox video demos build pre-release excitement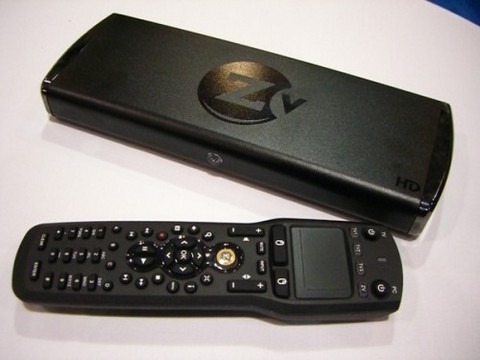 We may receive a commission on purchases made from links.
ZeeVee's ZvBox media streamer surprised many with the outpouring of excitement about being able to distribute computer-based (or streamed) media, together with 5.1-channel surround sound, over standard home coax wiring.  Set to release on June 31st, the system hooks up to your PC via USB and then squirts whatever is capable of being displayed on the monitor to any number of ZvBox receivers.  The company were demonstrating ZvBox at CONNECTIONS 2008 recently, and eHomeUpgrade shot a couple of videos of it in action.Check out the demo videos after the cut
What's clever is the fact that, since it basically mimics the PC screen, DRM-encrypted content such as Hulu and Amazon Unbox will display okay. 
The ZvBox starter set is currently available for pre-order at Amazon, priced at $499.99.  ZeeVee are planning to offer a keyboard accessory over the Summer.