Zagat rebooted as Google drops fees and revamps apps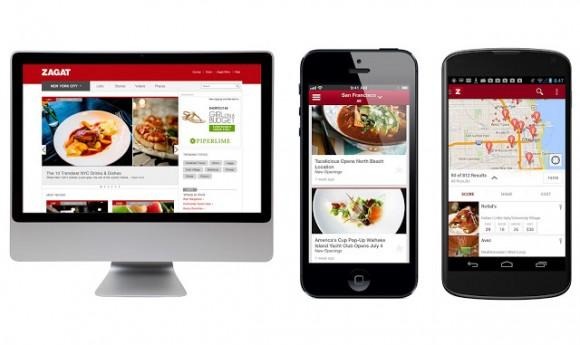 Google has revealed new Android and iPhone apps for Zagat, along with a redesigned website, hoping to address critics' complaints that it has left the restaurant review service to stagnate since acquiring it in late 2011. The new apps now have restaurant news and videos integrated, and Google has dropped the registration and fees, making the ratings accessible to all.
Zagat now offers curated lists for locations, to help cut through the surfeit of choice and break down selections like the spiciest restaurants in New York City, the best San Francisco restaurants to try when everyone else is out of town, and the places to pick when you're dining on an expense account in London's Canary Wharf. They're linked into Google's existing search and map browsing, of course.
So far, nine cities – Austin, Boston, Chigaco, LA, NYC, Philadelphia, San Francisco, and Washington D.C. in the US, and London in Europe – are supported with the new content. However, Google says it expects to expand to fifty locations worldwide.
Google "New Zagat" overview:
That will eventually include not only restaurants and nightlife, but hotels, recommended shops, and other points of interest. In the meantime, though, you may find that a city previously supported is now no longer included; Google says it will "soon make our existing ratings and reviews" available on the main site.
The new features and apps are a much-anticipated change to Zagat, which has been generally under-capitalized on since Google acquired it in October 2011. Then, the $151m deal was described as a way for the search company to bolster its review portfolio, though beyond Google+ Local integration there was little sign of product development.
Now, you'll need a Google+ account to access the updated functionality, but there's no subscription fee. Meanwhile, Google+ Local is being axed on August 7, meaning the dedicated Zagat app will be pushed to the fore.