YouTube game broadcasting coming to Android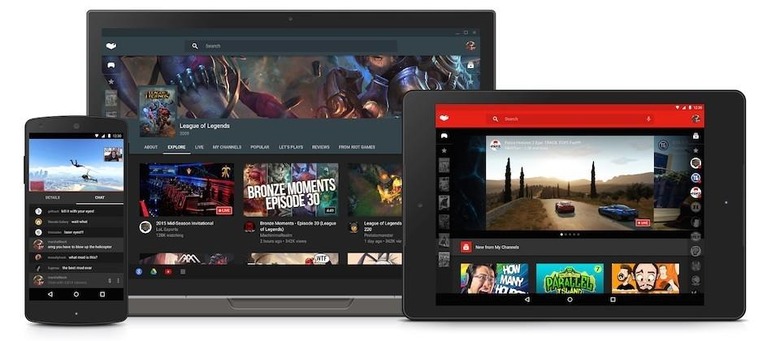 While broadcasting live gameplay from consoles has become quite standard, mobile devices have yet to get in on the action. Until now, that is. YouTube announced at the ongoing Tokyo Game Show that Android phones and tablets will soon be able to live broadcast their play to the web service. There's no firm date for availability yet, but the feature is said to require no additional apps or hardware, and will even let users add audio and video commentary.
The feature was announced in Tokyo because it will be available in Japan first. This is a move to both appeal and capitalize on the popularity of mobile gaming in the country. Ryan Wyatt, YouTube Gaming's head, explained that "Japan's mobile games define its gaming culture, far more so than in other countries."
Android game broadcasting will take advantage of the sleek and simple interface of the recently launched YouTube Gaming app. Players can use their phone or tablet's front-facing camera to provide video commentary, along with audio from a headset with a mic. If they don't want to share their games live, they can also record clips of footage and upload them to YouTube at a later time.
Google's YouTube still has a long way to go to catch up to rival service Twitch when it comes to live gameplay streaming. However, Twitch has also yet to offer a widespread solution to mobile users, so this could be YouTube's chance to differentiate itself, plus there's no better untapped market for mobile gaming than Japan.
SOURCE YouTube