Google's YouTube Gaming app and web browser-based user interface for YouTube Gaming launch in full. Today we're having a peek at the mobile app version of YouTube Gaming – with an Android app to start. This app will be released to iOS soon. Inside this app is a collection of game streams where only pre-recorded videos were before. Inside this app is YouTube with a pure gaming focus – with more than a little bit of an aim for the audience that until now belonged almost exclusively to Twitch.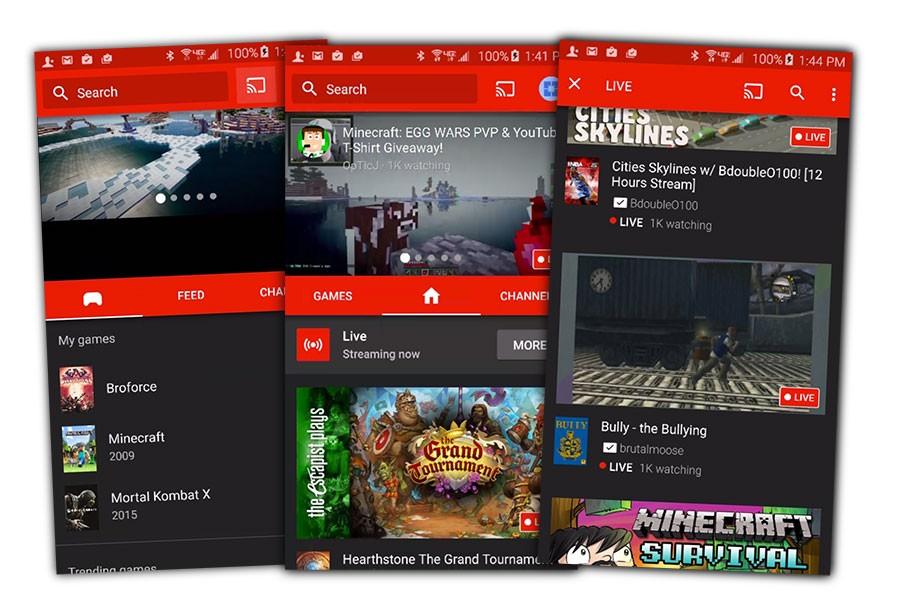 The basic UI includes a live stream right up front and center, starting automatically when you open the app. Your YouTube Gaming experience will grow and change based on the streams you view and the channels and games you tag and star.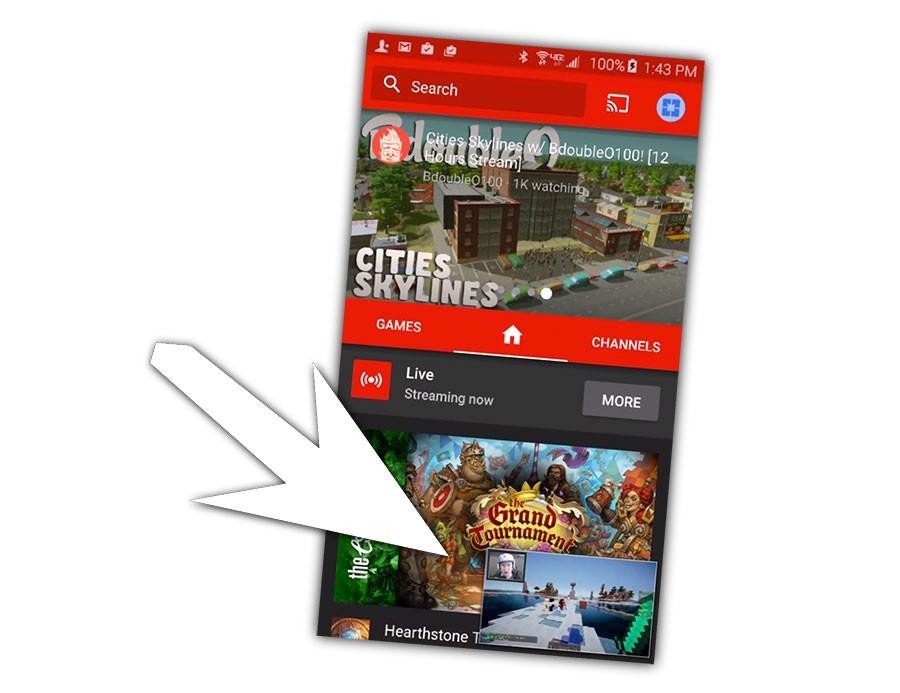 Like the basic YouTube app, this app keeps a video open in the lower right-hand corner of your screen while you browse for other videos – or streams, in this case. This video can be minimized with a swipe to the right.
You can customize your experience by "starring" – or favoriting, as it were – games and channels. Inside a YouTube Gaming listing for a game you'll find a variety of tabs, including tabs for a basic description for the game and a stream of videos from the game's creator, where applicable.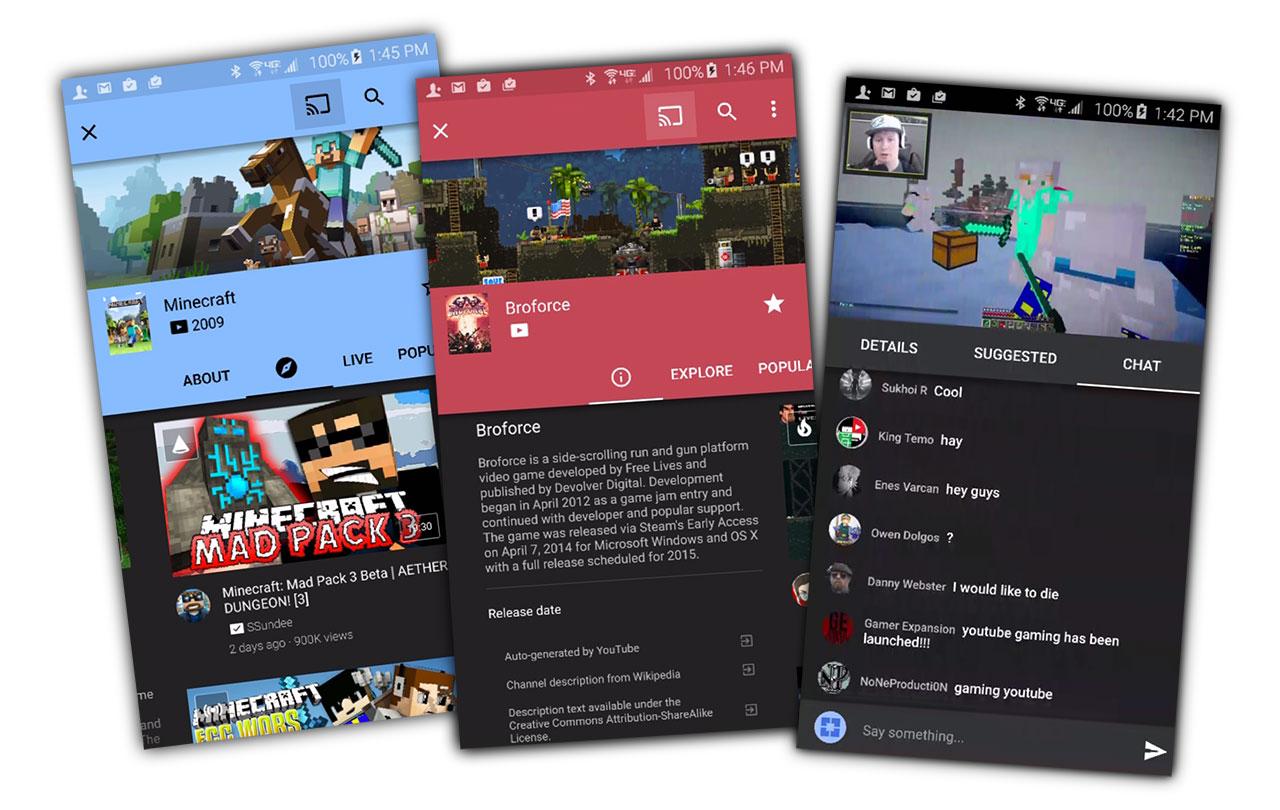 This first release of YouTube gaming does not include a "stream" button in the Android app itself. We'll expect more compatibility in the near future. Inside a desktop web browser you WILL find a menu in the upper-right which reads GO LIVE. There you're able to either make your desktop LIVE on clicking or upload a video.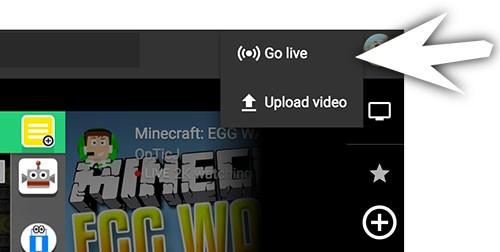 This app is available on the Google Play store for Android and will be available on the iTunes App Store later this week (maybe even later today).