You won't find iPhone 7 Plus or Jet Black in stores on Friday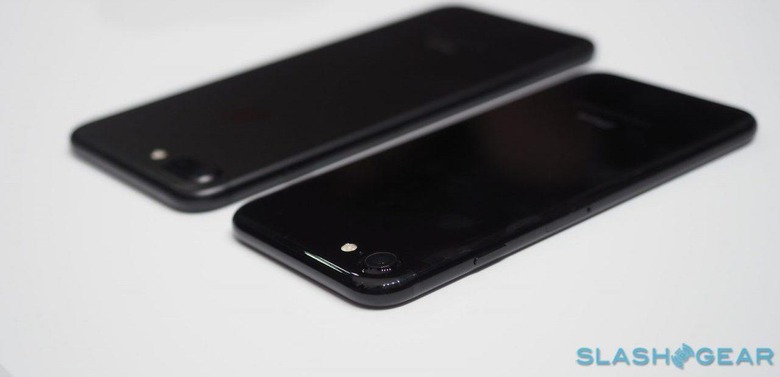 If you're expecting to get an iPhone 7 this week and weren't among the first to place an online pre-order the moment they went on sale, you're left with only one choice: lining up in front of an Apple store on Friday morning with hope they'll have enough. But if you're wanting the larger iPhone 7 Plus, or either phone model in the new Jet Black color, you're just flat out of luck. Apple has revealed that the iPhone 7 Plus in all colors, and both Jet Black models, are completely sold out.
We go hands-on with the iPhone 7 & 7 Plus
It appears that Apple is trying to set expectations for those lining up on Friday, and at least prevent disappointment and frustration among eager iPhone 7 Plus buyers. While the statement notes that there is simply no inventory available of the Plus or Jet Black models, there will be "limited quantities" of the iPhone 7 in silver, gold, rose gold, and black.
If you're planning to pick up the 4.7-inch device in one of those colors anyway, you might want to consider lining up at places other than an Apple store. Partnering carriers, which includes Verizon, AT&T, T-Mobile, and Sprint in the US, will have some stock, and they're less likely to draw as big a crowd as Apple.
When online pre-orders opened at 12:01am PST last Friday, the popularity of the Jet Black color option was immediately apparent. With just a short time, shipping times for the color were pushed out to 2 to 3 weeks, and then a 4 to 6 weeks window.
Here is Apple's full statement on the limited quantities:
"We couldn't be happier with the initial response to iPhone 7 and iPhone 7 Plus, and we are looking forward to beginning sales through our retail stores and partners around the world.

Beginning Friday, limited quantities of iPhone 7 in silver, gold, rose gold, and black will be available for walk-in customers at Apple retail stores. During the online pre-order period, initial quantities of iPhone 7 Plus in all finishes and iPhone 7 in jet black sold out and will not be available for walk-in customers. Availability at partner locations for all finishes may vary and we recommend checking directly with them.

Customers can continue to order all models in all colors on apple.com. We sincerely appreciate our customers' patience as we work hard to get the new iPhone into the hands of everyone who wants one as quickly as possible."