Yahoo! "Open" To Sale Tips Insider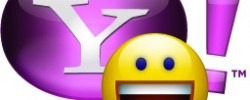 Yahoo! is "open to selling itself" a company insider has confirmed, suggesting the beleaguered search and email giant isn't relying solely on "industry-leading innovation," as board chairman Roy Bostock claimed, to reverse the decline. As well as sacking CEO Carol Bartz, Yahoo! is now in effect putting itself up for sale, an insider tells the WSJ.
"Independent directors did a study of Yahoo's assets and performance in the past two weeks and concluded the company wasn't performing as well as it could" another source told the newspaper. The board had been discussing Yahoo!'s slump for twelve months, but the decision to fire Bartz – which was done over the phone, a leaked email to staff revealed – still came as a surprise to the ousted CEO.
Although no official comment about being up for sale has been made, the suggestion of being "open to selling itself to the right bidder" is being interpreted as a clear message that the Yahoo! board is looking for a relatively easy out. Meanwhile, a strategic review is expected to begin in the near future, looking at what Yahoo! could do to turn itself around – including partnerships or acquisitions – if a sale doesn't present itself. Previous potential suitors have been tipped to include AOL.