After 20 years, Yahoo Messenger is shutting down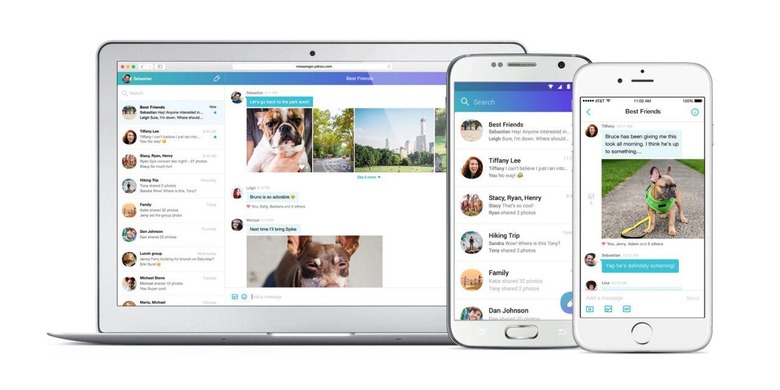 Yahoo Messenger will shut down on July 17, 2018, the company has confirmed today, marking the end of two decades of the instant messaging service. Although Yahoo is experimenting with a new chat service, right now the company says it's looking to new communications options "that better fit consumer needs."
Yahoo Messenger – initially Yahoo! Pager, and then Yahoo! Messenger, since the company was obsessed with exclamation points – launched back in early 1998, offering not only instant messaging but file transfers and chat rooms. Despite being one of the earliest widespread IM services, however, over the years its appeal waned in the face of rival startups. Desktop versions of the chat app ceased operations in mid-2016, leaving only the iOS, Android, and web browser versions still functional.
Now it's time for those to shut down, too. "We know we have many loyal fans who have used Yahoo Messenger since its beginning as one of the first chat apps of its kind," the company said of the decision. "As the communications landscape continues to change over, we're focusing on building and introducing new, exciting communications tools that better fit consumer needs."
After July 17, Yahoo points out, even if you still have the Yahoo Messenger app installed you won't be able to sign into it. If you want to extract your chat history, that option will be available for the next six months. You'll need to sign in to Yahoo's downloader request site, verify your identity, and then give an email address for where you want the chat log sent to.
As for what you might want to use after Yahoo Messenger, if you've still not decided with the many other IM options out there, right now Yahoo doesn't have a clear upgrade path. The company launched an closed beta of Yahoo Squirrel in May, a new chat service that relies on invitations rather than trawling through your contacts in order to build chat groups. It's focused on group conversation more than individual chat, however, and the fact that you can't just sign up to use it means it's unlikely the bulk of those still relying on Yahoo Messenger will transfer across.
In fact, it's unclear just what sized cohort that might actually be. Yahoo's corporate parent Oath hasn't revealed numbers for just how many active users the messaging service still has, and given the array of alternatives – including options like Google Hangouts and Apple iMessage, which are baked into Android and iOS respectively – it's hard to imagine this will affect too many people in the grand scheme of things.