Yahoo eyes new CEO, PayPal's Scott Thompson tipped for job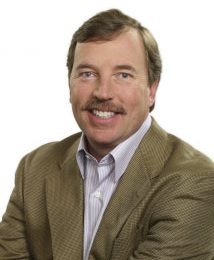 AllThingsD reports that sources "close to the situation" are claiming that Yahoo is all set to grab a new CEO to attempt to turn things around or at least slow the train wreck that seems to never stop at Yahoo. The tip surfaced yesterday with the factoid that the announcement could come as early as this morning. The person reportedly being eyed for the job is Scott Thompson.
Thompson is currently the President of PayPal. Yahoo canned its former CEO Carol Bartz back in September and she didn't take the firing kindly. Bartz was very graphic in how she felt about being fired even as she left holding $14 million. Yahoo has also reportedly been looking at possibly selling off part of its assets.
Yahoo is still apparently considering the sale of some of its Asian assets to the Alibaba Group and those talks are ongoing. AllThingsD reports that Thompson recently "liked" the Yahoo page on Facebook. Granted liking a page is certainly no indication you are taking the CEO job at the company. The real question here is can anyone save Facebook at this point.
[via AllThingsD]