XO Tablet native mesh networking added with Open Garden preload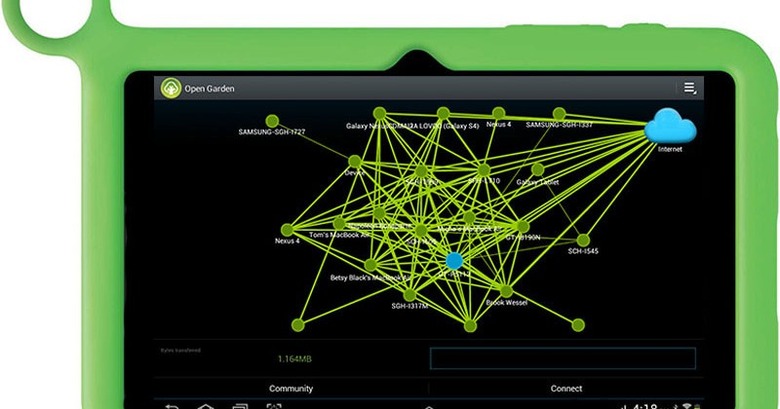 The One Laptop Per Child (OLPC) project has paired with Open Garden to bring mesh-networking to the new XO Tablet, allowing users of the low-cost open source slate to get online via bridged connections with other owners. Part of what OLPC describes as its vision of "a network made of connected devices and internet access to everyone", the new deal will see the XO Tablet – which hit retail back in July – preloaded with the Open Garden app, and able to create and join dynamically created mesh networks even if they're far from the original access point.
So, if a whole classroom of students are using XO Tablets, the slates will all be interconnected and constantly figuring out the fastest path back to the router. That also extends range, since the tablets will work as bridges as well.
OLPC has been pushing the idea of mesh networking since its original laptops, highlighting that users may not always be near a central point of connectivity. Particularly important in developing nations, the mesh system works by turning each computer into both an infrastructure node and as a mesh point, in effect creating a daisy-chain of devices.
Open Garden has already been available for PC, Mac, and Android for some time, and the company argues that the benefits are more than just long strings of hooked-up phones, tablets, and computers. Devices running the service can actually combine multiple connections for better overall throughput, while the whole thing is dynamically set-up and maintained so that even as you move through the mesh, there's no need to manually connect to difference access points.
The XO Tablet is currently priced at $149 for individual buyers, and comes with what OLPC is calling the XO Learning System. That, an Android-based suite of activities, tools, and tutorials, aims to guide children through various tasks and games to help them develop skills based on twelve different potential jobs.