Xiaomi sees funding, $45 billion valuation heading into CES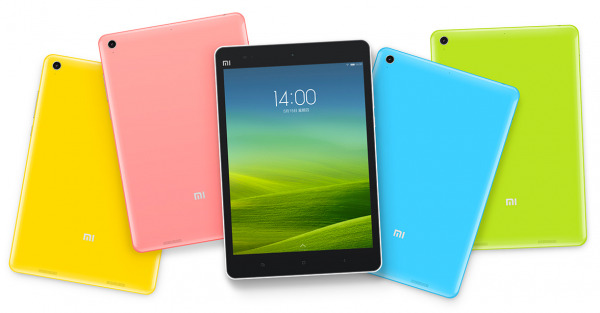 Though they're still not making devices available the world over, Xiaomi is still the darling of the Android world outside of the United States. In China, they've quickly become the top smartphone vendor, seeding well-made devices via their own online sales portal. Those low-cost devices leave Xiaomi with a fairly thin profit margin, but that doesn't seem to be worrying Venture Capitalists, who just cobbled together a $1 billion funding round for Xiaomi. The new funding values the company at over $45 billion.
The news isn't speculative this time, either. Though we'd previously heard Xiaomi was seeking funding, this confirmation of both the new income and overall valuation was found via Xiaomi Founder Lei Jun's personal (and verified) Weibo account, and re-shared via Twitter.
Founded in 2010, Xiaomi has since seen a meteoric rise to the top in China, though recent reports suggest it's not so profitable at the top. On the back of a reported $4.4 billion in revenue for 2013, the company is believed to have raked in a mere $56 million in net profit.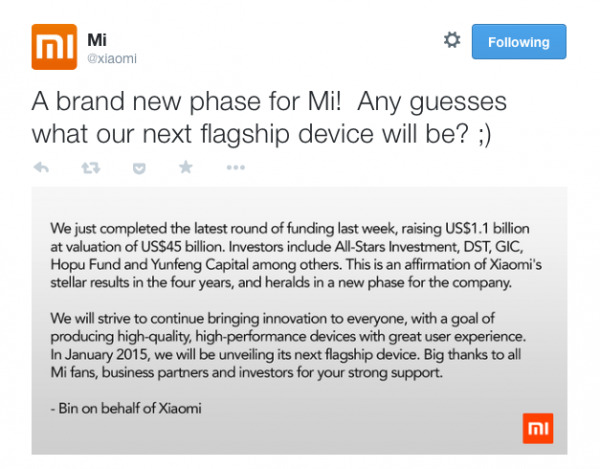 Xiaomi says the earnings report is accurate, but not indicative their entire business.
Xiaomi has also come under fire (or praise) for what appears to be blatant copying of Apple's design language, both with hardware and software.
Still, Xiaomi is believed to be readying a CES unveiling for their latest flagship, likely named a Mi-something. There are also rumblings they'll enter the US market in 2015, so CES could yield big things for Xiaomi.
Source: Xiaomi