Xiaomi RedmiBook Pro 14 looks like MacBook, costs around $560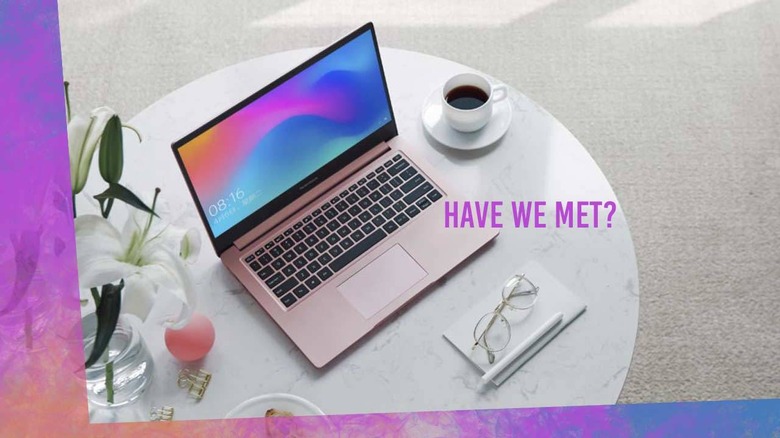 The RedmiBook Pro 14 looks a whole lot like a lot of notebooks that've been released in the past few years – but most notably one model in particular. RedmiBook Pro 14 comes in three colors – silver, dark grey, and pink, and comes with a black-bezeled display above a black keyboard in a tray-like depression in the metal just above a centered touchpad the same color as the metal. This device does not run Apple's MacOS software, but DOES run Microsoft's Windows 10 and Office Home.
All RedmiBook Pro 14 configurations have a 14-inch full HD display – which makes them slightly less sharp than similar-sized MacBook machines from Apple. They've all got 5.75mm bezels and a 81.2% body-to-screen ratio (compared to the top panel only, of course). All models weigh in at around 1.5kg and have batteries that Xiaomi suggests will last for 10-hours a charge.
These laptops work with what Xiaomi suggests is their latest implementation of quick charge. In this case, that means the notebook can charge "up to 50% in just 35 minutes." This might be the first major implementation of "quick charge" by a company like Xiaomi on a major piece of mobile electronics outside a smartphone – but it won't be the last.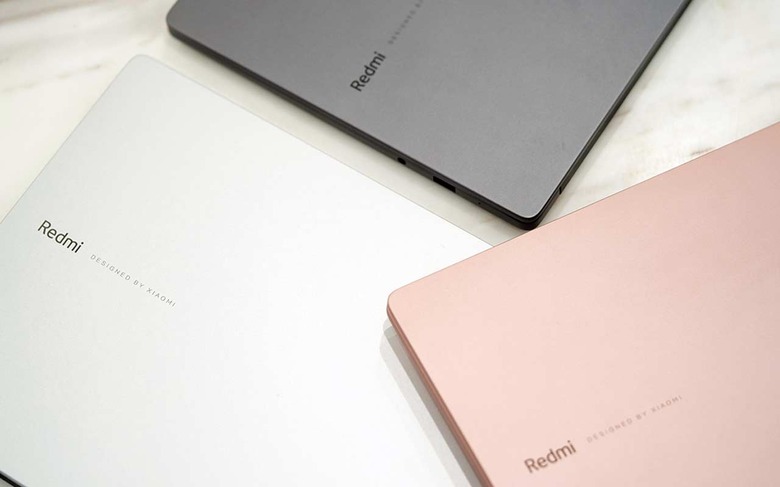 The keyboard which, again, should look pretty familiar, has 1.3mm key travel distance and 19mm key spacing. Where this machine out-does the latest MacBooks from Apple is in the number of ports. This device has 2x USB 3.0 ports, 1x USB 2.0 port, 1x full-sized HDMI port, and 1x standard 3.5mm headphone jack.
Three different configurations for this notebook will be made available for the RedmiBook Pro 14 along with three different external colors, silver, dark grey, and pink. Two models sport Intel Core i5 chipsets, while the third has a Core i7. All three can be seen listed below with expected price points.
• Intel Core i5, 8GB RAM/ 256GB/ NVIDIA MX250 GPU – RMB 3999
• Intel Core i5, 8GB RAM/ 512GB/ NVIDIA MX250 GPU – RMB 4499
• Intel Core i7, 8GB RAM/ 512GB/ NVIDIA MX250 GPU – RMB 4999
If we convert the lowest-cost version of this machine's Chinese Yuan directly to USD, we get somewhere around $560 USD. Even if Apple's MacBook lineup were able to out-perform these notebooks in any contest, for many consumers it wouldn't matter – not when the notebook looks the part and the price point is such a considerable amount lower than Apple's lowest. For a new computer, anyway.
RedmiBook 14 Pro will be made available for pre-order staring on August 29, 2019 at 4:40 PM China Standard Time. Standard sales will begin September 6, 2019, at 10AM China Standard Time. At that time, sales will start in Xiaomi official Chinese mainland sales channels.