Xiaomi Mi A2 Lite Leaks With Android One Onboard [UPDATE: And Non-Lite!]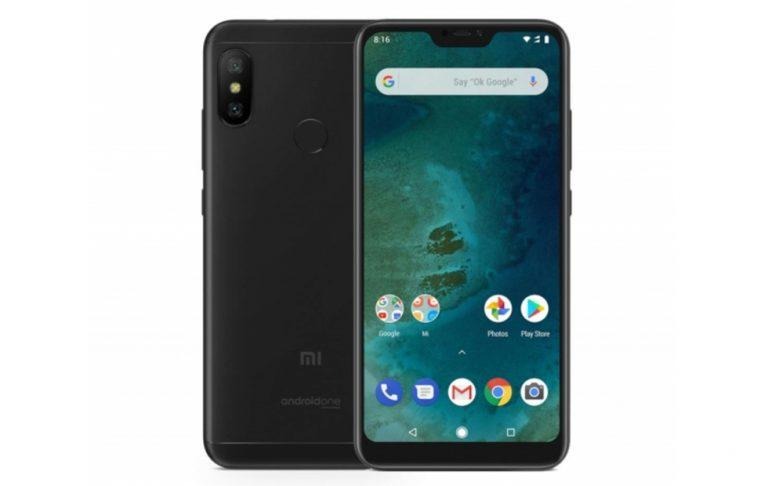 This morning a new smartphone was leaked with top-notch Android-based potential for the Xiaomi lovers of the world. This is the Xiaomi Mi A2 Lite, and it's leaked over at a Polish retailer's store website. This device looks a whole lot like some of the other "notch" smartphones revealed over the past few weeks, but with some surprises under the hood.
You can find the original listing of this device over at X-Kom where it's appeared ready to roll for what we must assume is a very imminent release. This device is an Android One smartphone, by the looks of it, and it's got a 5.84-inch display with a 4000mAh battery inside.
Up front appears a 5-megapixel camera while around the back is a pair of cameras, one 12MP, the other 5MP. This combination of cameras and sensors is right around the baseline for 3x camera setups – but based on what we've seen from Xiaomi's implementation of "baseline" in the past, we've got no reason to suspect they'll be bad.*
This smartphone is shown to have a Qualcomm Snapdragon 625 (8 cores, 2.0 GHz, Cortex A53) processor with an Adreno 506 GPU. Inside is 4GB of RAM and 64GB of internal storage. The display is an IPS LCD panel with a resolution of 2280 x 1080 pixels – and it's got the notch. This device has the ability to use two SIM cards and comes in any color you like, so long as it's black.
This device uses microUSB – not USB-C – and has an accelerometer, gyroscope, light sensor, proximity sensor, and FM radio support. There's a fingerprint scanner at the back, too. The frontside camera has an f/2.0 lens, while the back has an f/2.2 lens.
*Have a peek at our Xiaomi Mi A1 Review to get an idea of where Xiaomi was back in October of 2017 – and take a stab at what's to be expected with a round of NEW hardware and software here in the Mi A2 Lite.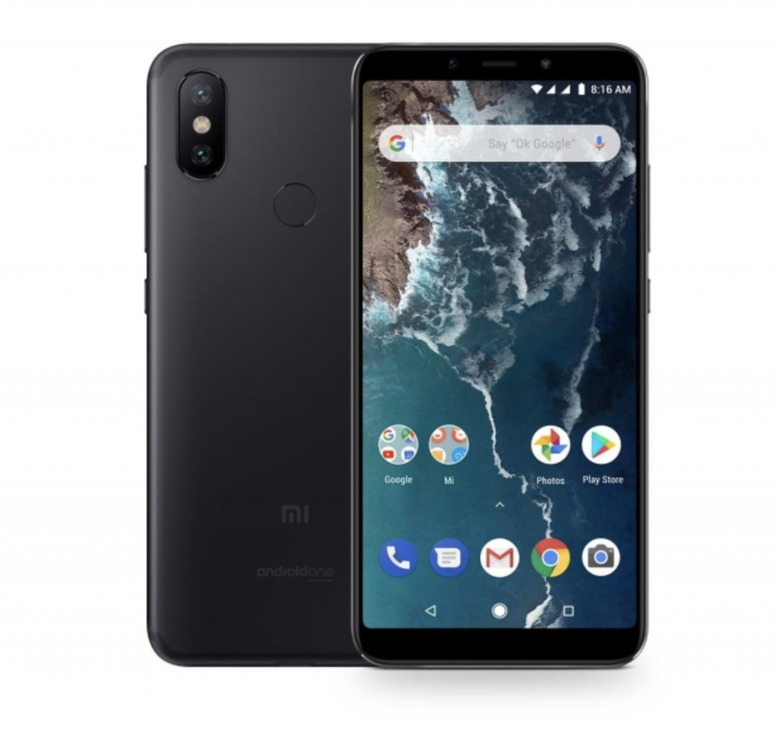 UPDATE: Xiaomi Mi A2 (not lite) also appeared at X-Kom. This device had some surprising specs, surprising indeed!
Display: 5.99-inch IPS LCD 2160 x 1080 pixels. Processor/Chipset: Qualcomm Snapdragon 660 (4 cores, 2.20 GHz, Kryo + 4 cores, 1.84 GHz, Kryo) with Adreno 512 GPU. This device was listed with 4GB RAM and 32GB internal storage as well as Android One, USB-C, 2x nanoSIM card slot, and microSD card slot. Camera up front was 20-MP?! While the backside cameras were listed as 20 and 12MP – which is also wacky. Up front was an f/2.2 lens, while around back was an f/1.75 lens. This device is a significant jump from last year's device, that's for sure.