Xiaomi Mi A1 Review : Android One just got familiar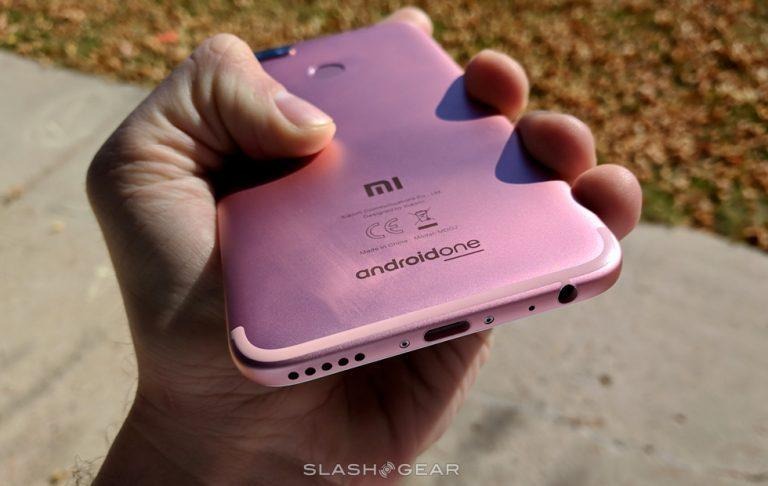 Xiaomi Mi A1 is the first in a wave of Android One smartphones to take advantage of Google's new price point target. That might not sound exciting to the average citizen, but to the future of low-cost, high-end smartphone enthusiasts like myself, that's something to get pumped up about. The Xiaomi Mi A1 is essentially a rebranded Mi 5X, this time coming with the most basic Google-approved Android on the market, meaning it's already market-tested and its hardware is solid enough to be taken out a whole new door.
Hardware
The body of this device should look rather familiar. Xiaomi is known for their ability to take for their own some of the, ahem, most familiar design elements on the market, making their products extremely affordable in the process. The unit I'm using for this review is Rose Gold – there'll be a Black and a Gold version available at launch as well.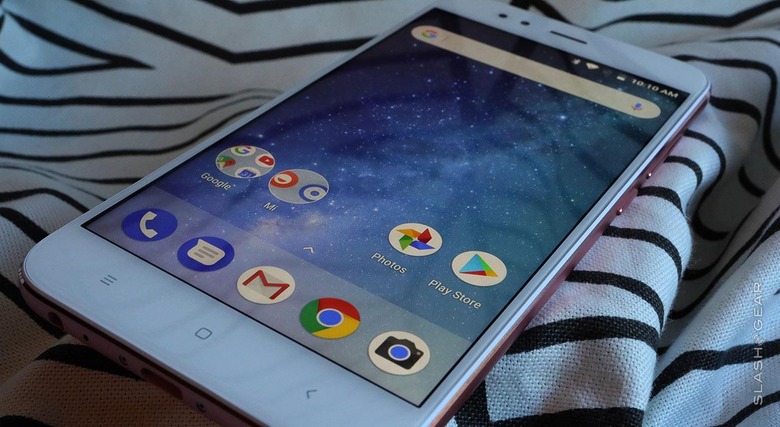 The display on this device is just about as nice as you're going to get on a so-called "budget" device. That name has bad connotations from a legacy of low-cost, low-quality devices, but as of now, and because of devices like this, budget smartphone should no longer necessarily mean anything but small in price. With a 13.9cm (5.5-inch) LTPS FHD display up front with 450nits of brightness, this is the high end of budget greatness.
This device has three hardware buttons up front – touch-sensitive home, recents (multitasking) button, and back button. This means there aren't any home row buttons on the display itself, and we're back to a place with hardware we thought we'd left a year or two ago. The buttons are arranged in this order: recents menu button, home button, back button – just like a Samsung Galaxy smartphone.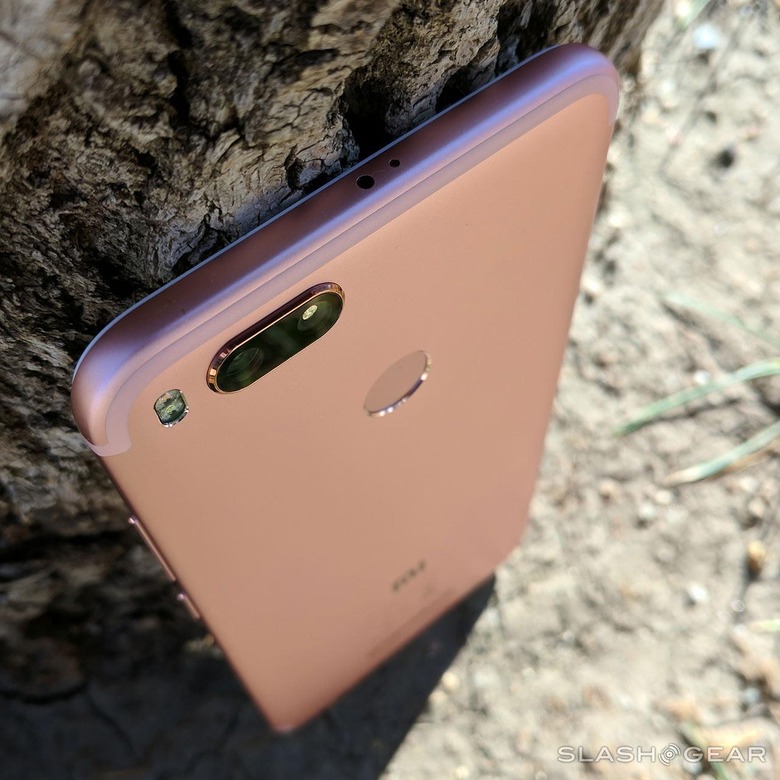 These buttons feel old-school to me, but it's mostly because I've reviewed so many smartphones over the past half-decade (and more) that I feel like every little change is a big one. As such, this device feels like a mix of new and old hardware – which I do not mind.
The left and right-side bezels around the display aren't as tiny as most top-level smartphones these days, but they're right in the sweet spot for those users that don't like their fingers smudging the edges of the display space.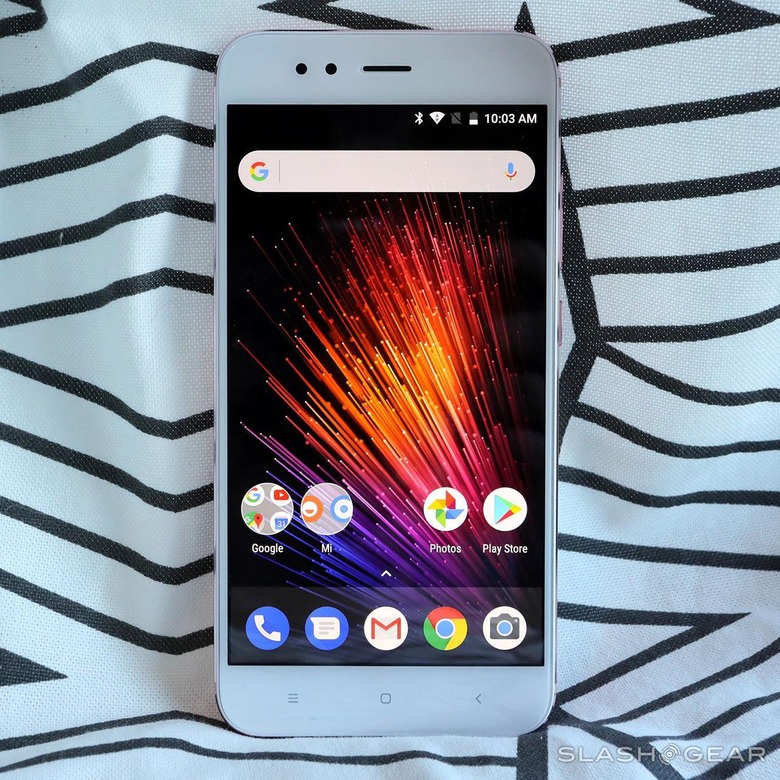 Most important to the everyday seeker of a new smartphone is the idea that this feels like a premium phone. There's no blatant indicator that this Xiaomi smartphone isn't every bit as premium as smartphones that cost 4x as much. This device has a fine camera setup, a not-mindblowing but certainly decent display, and a processor that's nothing at which to scoff. It may as well cost a whole lot more – but it doesn't.
What we've got to keep in mind at the same time is the target market for this device. In India, for example, it doesn't make a lot of sense to include NFC. There's simply not a whole lot of NFC action in India – and the most pervasive use of NFC (Android Pay) doesn't exist there – instead they use Tez.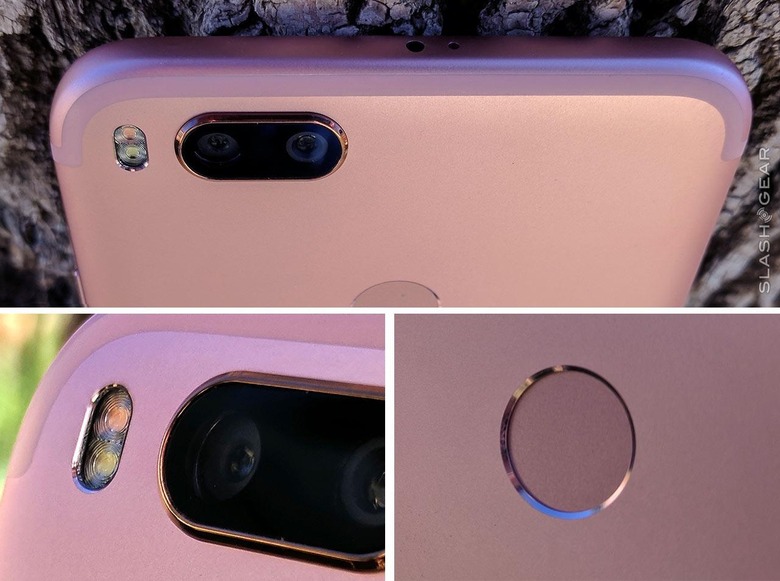 The processor inside this device is the Qualcomm Snapdragon 625. Other devices that've used this processor include the BlackBerry Keyone, Motorola Moto Z Play, Motorola Moto G5S Plus, Xiaomi Redmi Note 4, and the Xiaomi Mi Max 2 (amongst others). It's decent, runs basically every high-end app on the market today, and with this device has 4GB of RAM to roll with.
This device works with 64GB of internal storage with a microSD card slot capable of holding an additional 128GB data storage. This device has a rear-facing fingerprint reader which works just fine, and an IR Blaster at its head. With this IR Blaster, this device works with the Mi Remote App (pre-installed) to control just about any television.
Another feature that's becoming a commodity in this mixed-up world of ours that this device has, is a headphone jack. Thank you, Xiaomi, for the headphone jack. There's also a dual-SIM card tray that allows you to choose between having 2x SIM cards or one SIM card and one microSD card at once.
Software
Inside this Android One device, we've got a nearly entirely Google-made Android. Xiaomi has a couple of apps here, one for Xiaomi support, another for the built-in remote control. They've also included the Xiaomi Mi camera experience – which is pretty diverse, as far as camera experiences go. It's also necessary because Android One does not (yet) support dual-camera setups.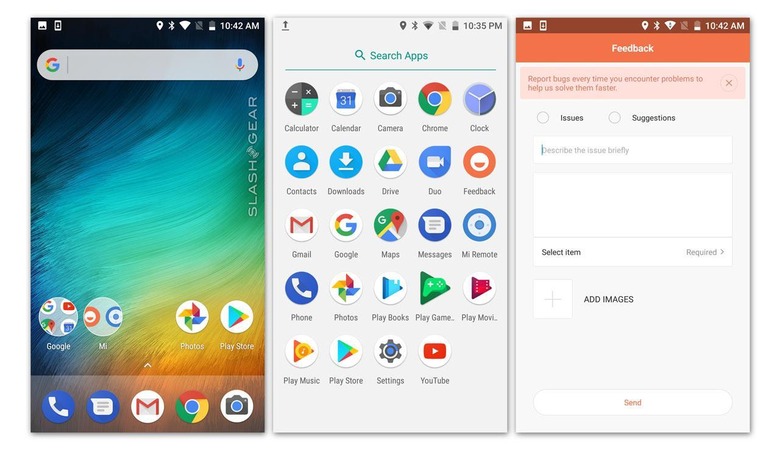 The software is swift – far swifter than any smartphone I've used at this price point before. That shouldn't come as a surprise given the processor under the hood from Qualcomm – but still, it seems like this device is too inexpensive to work this smoothly.
The Mi A1 also has the Android Assistant onboard. This can be an incredibly helpful if not entertaining piece of software for the end user. If you like speaking out loud to your smartphone to ask it questions, by all means.
Xiaomi suggests that while this device is part of the Android One universe, Xiaomi itself will be in charge of updates. That's a bummer – not because Xiaomi isn't capable of doing the deed, but because there's another layer of developers to go through before the software gets to the end user. If Google handled the updates the same way they push updates to Nexus and Pixel devices, we'd have a more ideal situation.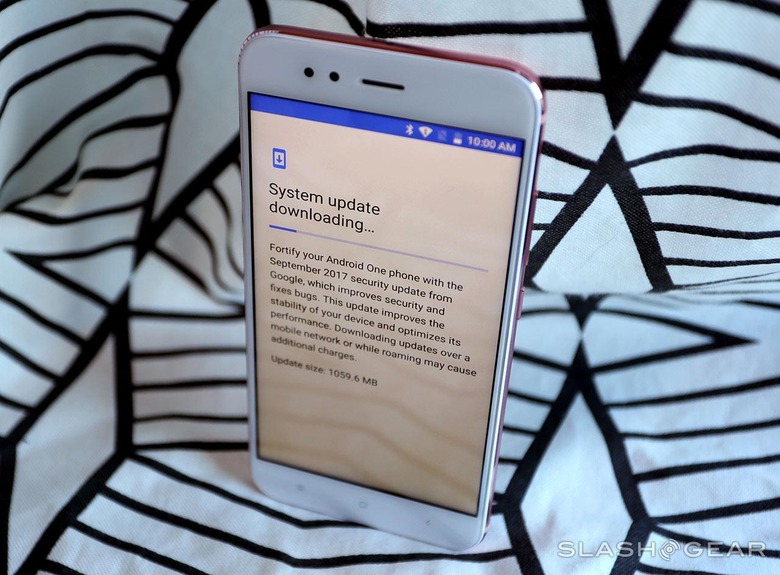 That'd all be true IF this smartphone was meant for the USA – but it's really not. Instead, this device is launching in a number of countries in which Google doesn't really have a whole lot of presence. In a country like India, Xiaomi's support of the device will likely be far better than Google's ever could be – or has been in the recent past.
Camera
This smartphone comes with a pair of back-facing cameras, much the same as several recent Xiaomi smartphones – and just as impressive. The camera app comes from Xiaomi and includes an array of features – most of which are either functional and/or impressive.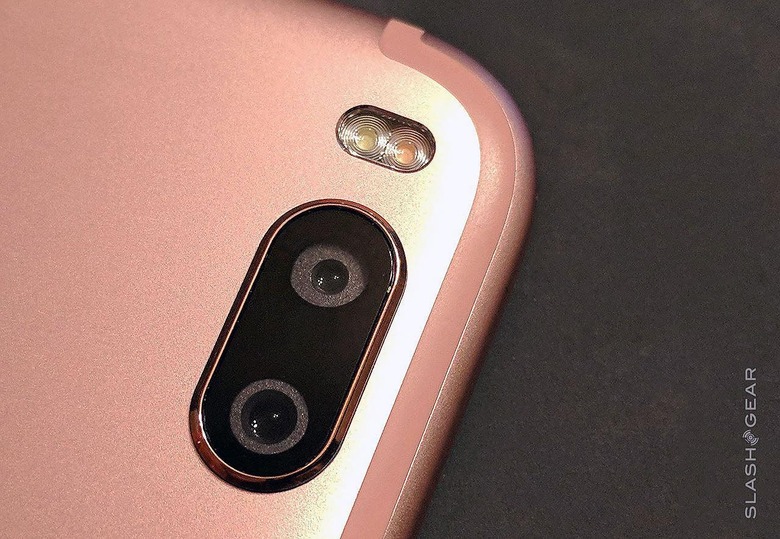 There is a "Beautify" feature that guesses your age and gender – which can be either entertaining or mildly offensive, depending on the results. Smoothing my ruddy skin out and telling me I'm a 50-year-old goblin isn't always my idea of a good time, but... there it is. NOTE: Goblin is not actually one of the answers the camera can give you, but it'd be super neat if it were.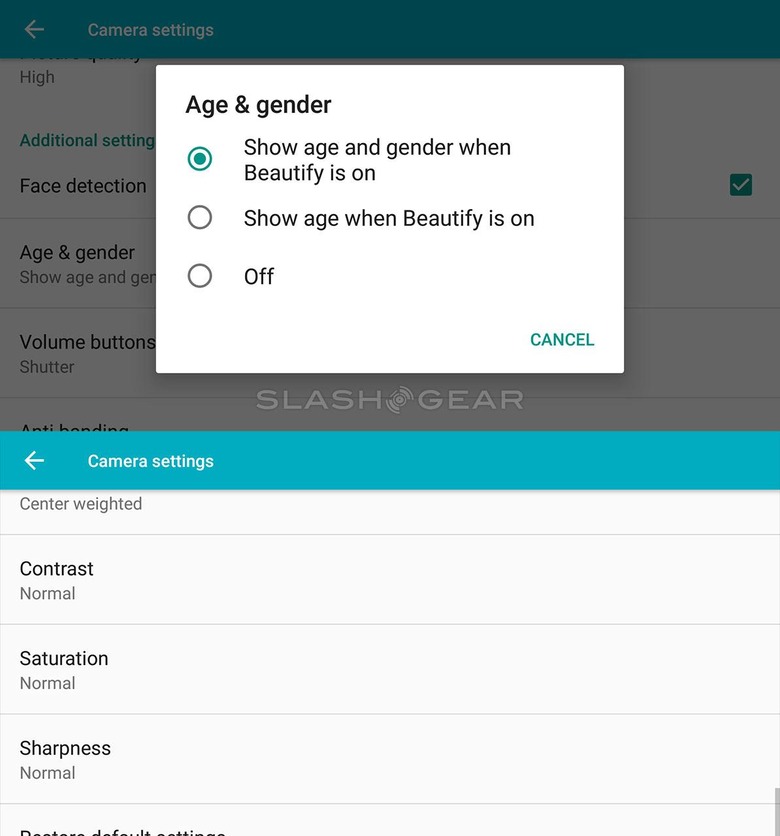 What's more impressive from a camera functionality's perspective are the 7-step saturation, contrast, and sharpness adjustments. The difference in photo results while adjusting these is incredibly diverse. Now, if only these adjustments could be made without going into settings two levels deep for access.
ABOVE: Several examples of the same photo (nearly) with different levels of saturation, sharpness, and contrast. BELOW: Super SATURATION!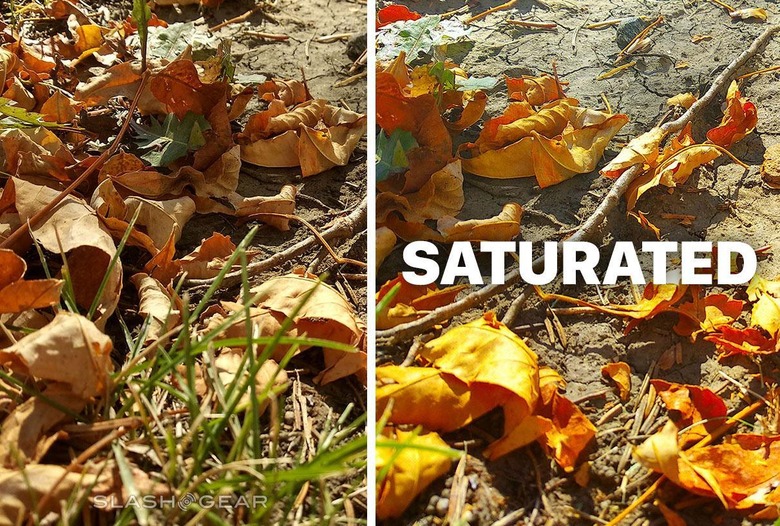 Have a peek at the photo examples above and/or below and see if there's any environment or shot that I've missed that you'd like to see attempted. I'll be glad to go back and make an example out of you and your request.
Battery
The battery inside this device is 3080mAh large, which means it lasts basically as long as you like. The display is large, but not especially dense with pixels, and doesn't use a technology that's extremely draining on the battery – so the battery doesn't die in half a day. Instead we've got a situation where the battery life is as good as I've ever seen on a smartphone with this battery size – at least a full day's action, if not more, on a regular basis.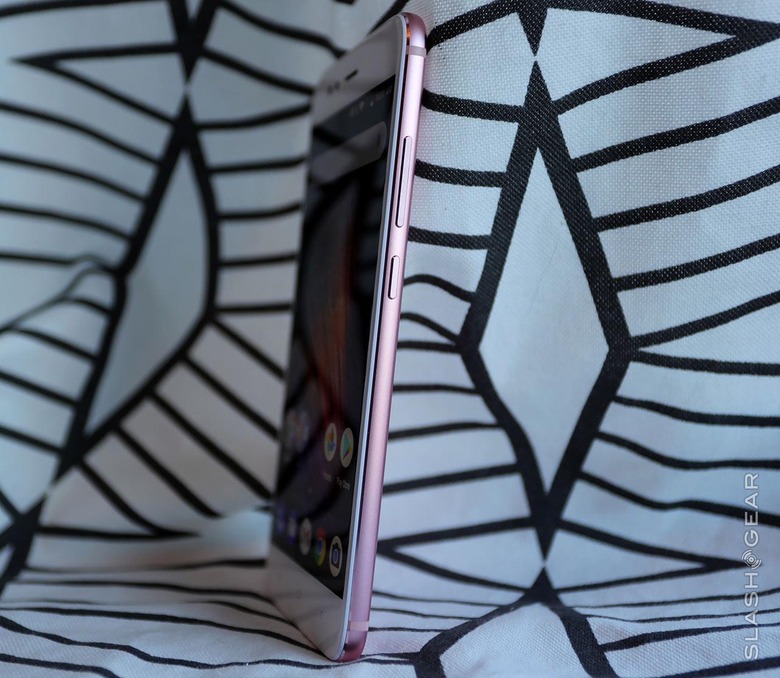 Wrap-up
The most compelling reason to buy this phone is its price – it'll come in at 15,000 INR, approximately $233 USD. That's extremely good for what's included in this device. The only thing you're going to want to be careful of is making sure your chosen carrier's SIM card works with the speeds you desire.
If you live in Indonesia, Vietnam, Russia, Poland, Hong Kong, Taiwan, Ukraine, and Mexico, chances are this device is going to be ready to roll with the carrier of your choice. In our Xiaomi Mi A1 release article you'll find a full list of countries to which the device will be released. For everyone else, there'll be more Android One devices coming in the near future.