Xiaomi Mi 9T Pro first impressions: OnePlus 7 Pro, but cheaper?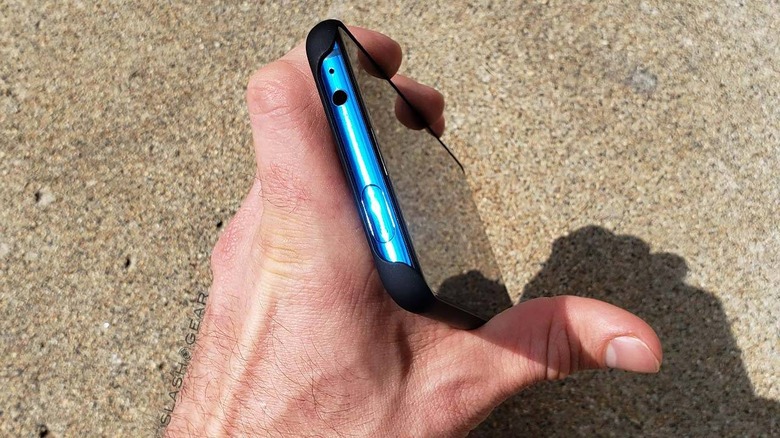 This morning the Xiaomi Mi 9T Pro arrived in the mail and today we're unboxing the device and giving our first impressions. This device is the latest in the Mi series from Xiaomi, a series that's ready to do battle with recently popular smartphones like the OnePlus 7 Pro. The Xiaomi Mi 9T Pro looks the part – but can it face its slightly more expensive brethren?
The Xiaomi Mi 9T Pro is very similar to the phone called Xiaomi Redmi K20 Pro. They've got almost identical specifications – the only major differences are in the available iterations – internal storage and RAM. If you have the 128GB/6GB of one phone, it's functionally identical to the other – it's just the branding that's different. The same goes for the 64GB/6GB version of the device.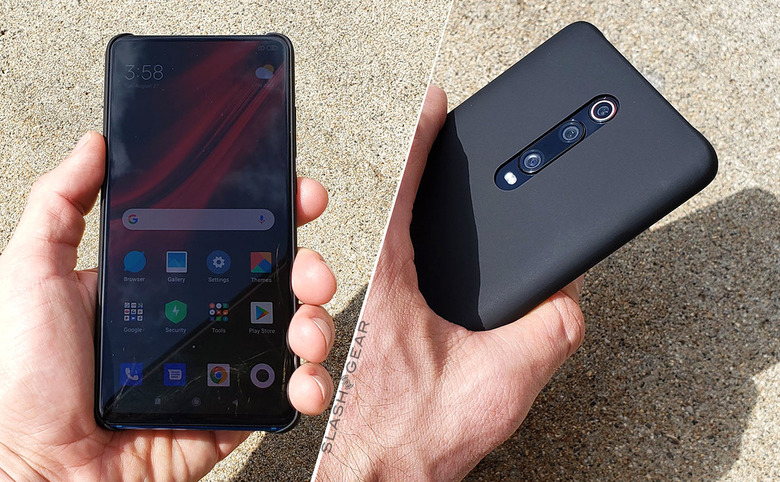 These phones are so similar to one-another that Xiaomi kept the same color name scheme: Carbon Black, Flame Red, and Glacier Blue. The K20 Pro also has a "Summer Honey" version, but it would not be shocking to find the Mi 9T Pro released with that color in the future.
Xiaomi delivers the Xiaomi Mi 9T Pro in a box with a protective case. The case will protect against light drops and most backside damage, I expect – and it'll serve to dampen the otherwise bright, attractive movement of the reflective back side of the phone.
Below you'll see a few examples of photos captured with the Xiaomi Mi 9T Pro on its first SlashGear outing. These images were snapped by the backside cameras of the Xiaomi Mi 9T Pro in pretty much ideal lighting conditions – direct, cloudless sunlight in late Summer.
The OnePlus 7 Pro also functions well under these conditions – see our full OnePlus 7 Pro Review to see. The real test will be seeing the difference between camera arrays in low light and with subject matter in motion.
Camera arrays on the OnePlus 7 Pro and the Xiaomi Mi 9T Pro are extremely similar – 48MP, 8MP, and 13MP with dual-LED flash, HDR, and panorama capabilities. It's in the tiny details that the differences are made. (Like the OnePlus 7 Pro's wide-angle lens coming with a 16MP sensor instead of the Mi's 13, with f/2.2 instead of 2.4.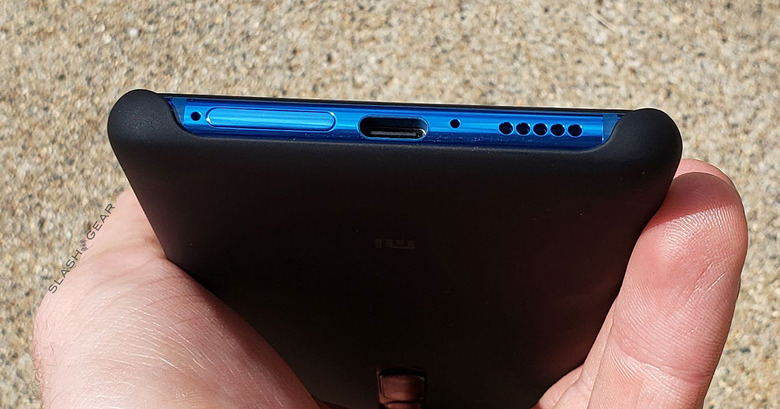 Stick around as we put these phones through the paces to compare in our full Xiaomi Mi 9T Pro Review. If the Xiaomi Mi 9T Pro out-performs the OnePlus 7 Pro in any way, it'll be a shock – mainly because of the extreme difference in price. While the OnePlus 7 Pro will cost you approximately $700 USD, the Xiaomi Mi 9T Pro starts closer to a cool 400-Euro – that's around $445 USD converted directly to USD.