Xfinity TV app comes to Roku boxes in new beta test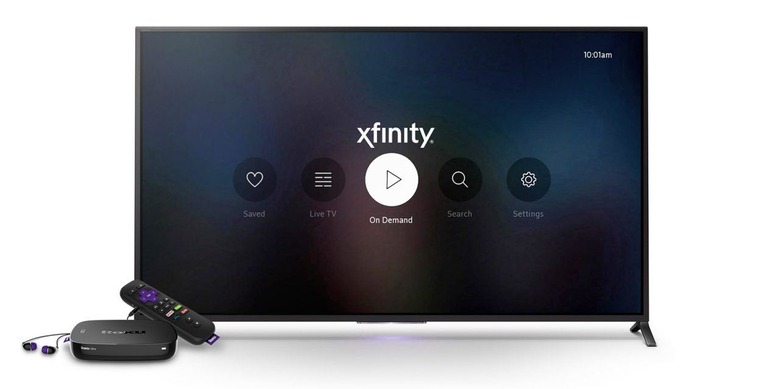 We've been waiting quite some time for the promised Xfinity TV app to arrive on Roku boxes, but the day has come at last. Beginning today, Comcast subscribers can participate in a beta test for the new Xfinity TV Roku app. Most of the Xfinity features you're used to will be present, but there are a few restrictions while the app is still in beta.
You'll be able to access live content, on demand content, and your cloud DVR recordings using this app. However, you won't be able to rent or buy TV shows or movies until the app gets a full release. The same is true for playing back previously purchased content – that's a no-go for now, but presumably that functionality will be added once the beta ends.
You'll also need at least one Xfinity cable box in your house in order to use the TV app, along with a compatible IP gateway. From the sounds of it, that need for the cable box won't be around forever, as Comcast is blaming the requirement on "technical limitations" during the beta. Comcast clarifies, however, that you don't need to have your Comcast box and your Roku connected to the same TV in order to use the Xfinity TV app.
Interestingly, this isn't a limited beta at all. All Comcast customers who meet the requirements mentioned above and have a compatible Roku device will be able to take the app for a test drive. Comcast is interested in collecting feedback from its users during this beta period, so it benefits the company to let as many people as possible try it out
Comcast has compiled a fairly large FAQ about this app over on its website. The FAQ seems to answer every question imaginable, so if you're missing any must-have information, click the source below to check it out. Otherwise, swing by the Roku channel store to pick up the app and get to watching!
SOURCE: Comcast