Xbox Series X ports leaked (and not by AMD)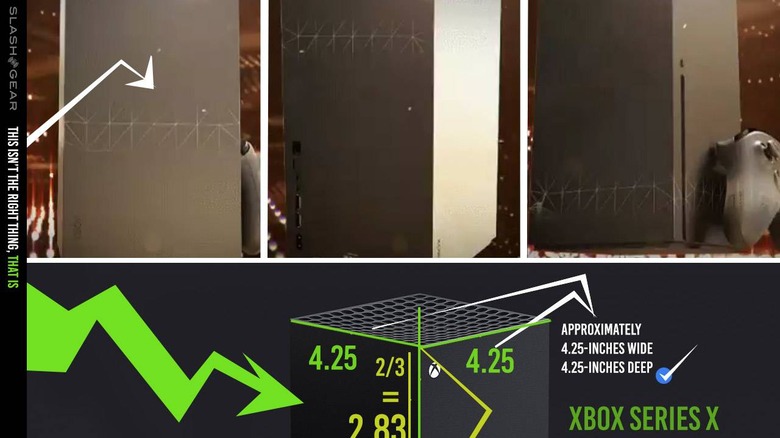 This week AMD's press conference showed an image of what appeared to be the ports on an early version of the Xbox Series X. The video which showed the image was put together by AMD – and the image in question was a pre-made render purchased from TurboSquid, a "3D Models for Professionals" site – you can buy 3D models of just about anything you want there, really. That render was not accurate, but a new bit of insider information from Brad Sams at Thurrott suggests we can get a real idea of what the actual ports may be.
Per a set of insiders speaking with Sams at Thurrott, the Xbox Series X has the following set of ports on its back. It's important to note here that we're still far enough out from launch that details here may change before final release. One example here is the absence of USB-C – by the time Xbox Series X is released, it might well have added a USB-C port or two – but for now, there are none.
Leaked list of Xbox Series X ports:
• 2x USB-A ports (SuperSpeed)
• 1x Ethernet
• 1x full-sized HDMI port
• 1x Optical Audio
• 1x Power connector
• 1x debugging port (unlikely in release version)
• 1x front-facing USB-A (aside from the 2x on the back)
Air intake is on the back of the early versions of the Xbox Series X used by insiders right now, to the left and the right of the standard set of ports. A bunch of circular holes – something of that nature. Again, there's a good chance there'll be some changes before we see the final product.
As you'll see in our release last night, Microsoft's made certain we all know that the final vision of the Xbox Series X is not yet finalized. AMD did not reveal these ports in full – they just made an animation with a pre-made piece of 3D rendering.
If you'd like to know a bit more about the Xbox Series X, you'll want to head to our big Xbox Series X feature first released in December. We've got the basics and the slightly-more-detailed bits than basics, too!