Xbox One vs PS4 build cost teardown tips little room for profit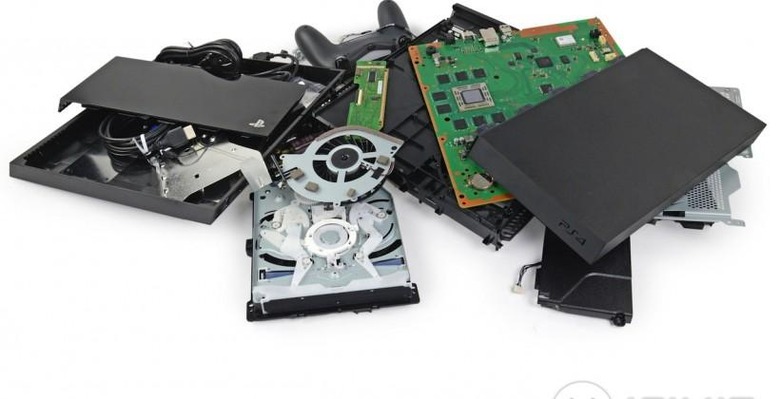 Microsoft spends close to a hundred dollars more on parts for its Xbox One than Sony does on each PlayStation 4, independent teardown costing suggests, with the mandatory Kinect sensor adding a considerable chunk to the console. The Xbox One comes in at around $471, of which the Kinect accounts for around $75, according to IHS' figures, whereas the PS4 totals around $381; still, either way, there's little space for profit on either console, the numbers indicate.
According to the analysis firm, the single most expensive component inside the Xbox One is the processor, a custom chip produced for Microsoft by AMD. Although AMD in fact manufacturers the combination CPU/GPU silicon for both the Xbox One and the PS4, Microsoft's version costs around $10 more, at an estimated $110.
Elsewhere, however, Microsoft has saved money on the memory it uses. Where Sony splashes out on speedy GDDR5 chips, Xbox One makes do with DDR3; that adds up to a roughly $28 saving versus its rival console.
With the Xbox One priced at $499, and the PlayStation 4 at $399, the actual headroom either company has to make a profit is minimal, IHS observes. Not only are the margins slight, once the cost of production are taken into account, there's also the cut that retailers themselves require, shaving away at what Sony and Microsoft actually bank.
That leaves games and accessories to make up for the shortfall, much as was the case with previous generations. Of course, as both companies refine their manufacturing processes the cost of construction will drop; both the Xbox 360 and PS3 saw several iterations of design and internal components, as production was tweaked to be more cost effective.
Right now, however, it's tough to even find either console, never mind at the official sticker price. Xbox One availability is said to be potentially better than Microsoft might be suggesting, but both it and the PlayStation 4 are back-ordered online and in-store stock is shifting fast.
VIA AllThingsD