Xbox One S Gears of War 4 mini-Review in blood red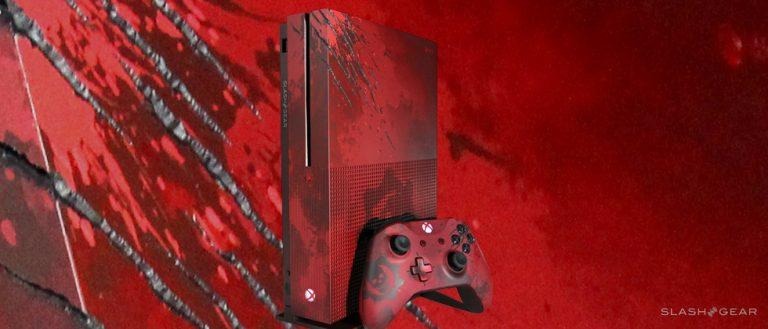 This special limited edition version of the Xbox One S is no average re-coloring. The folks responsible for tricking this console out have taken extra steps to make certain the device was no simple skin-job. This device looks like it's been customized personally – cut into by miniature beasts of war with claws of death. This comes from The Swarm – we'll see them again once the game is ready to roll later this month.
This console (like all other Xbox One S consoles) is 40% smaller and a whole lot lighter than the original Xbox One. This version of the Xbox One can be displayed either horizontal or vertical, and it includes a stand that matches the darkness of the rest of the machine. We'd recommend vertical as it emphasizes the design most naturally – especially the skull gear logo on the Xbox One S' vents.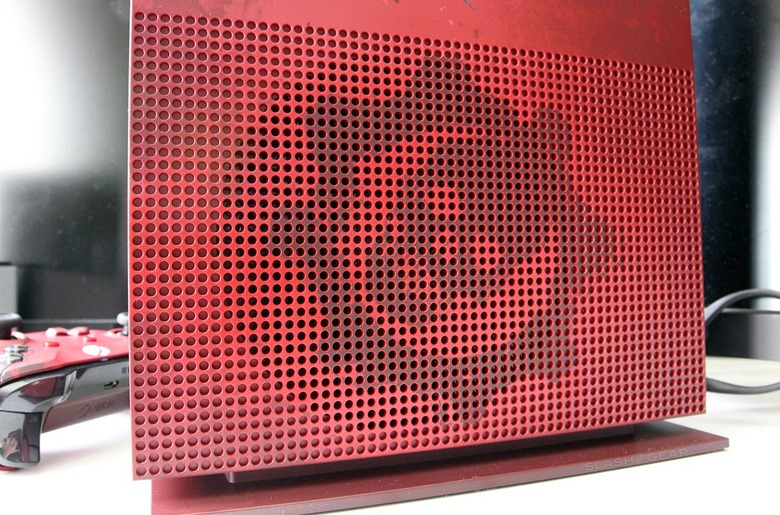 Up close – as up close as the photo above gets – the design work is subtle. The further away we get, the more clear the logo gets, and the more subdued the rest of the design appears.
Tiny changes have been made to this console in the strangest places. One example is the growlsplosion sounds that come from the console itself when the power button is physically pressed. Very weird!
To experience the real excellence in detail this console presents, one needs to physically touch the top and side of the machine. The coolness of these claw gouges (laser etched) cannot be overstated.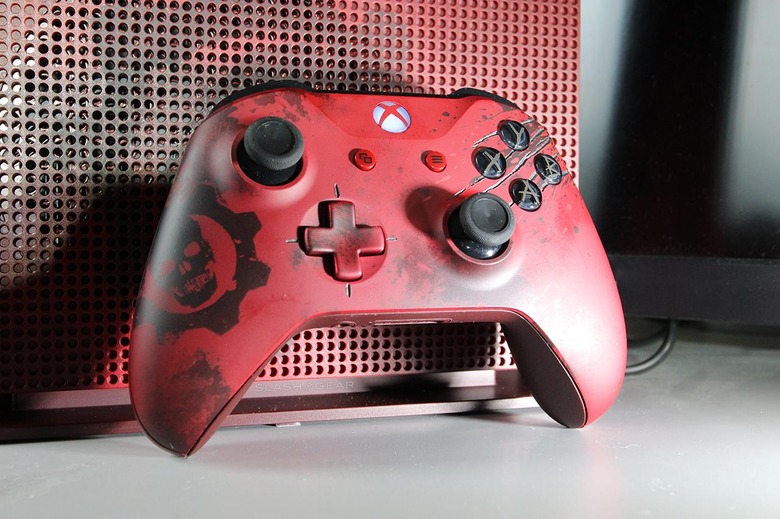 The controller, too, has customizations in both claw marks and blood splatter-like inks.
The ABXY buttons have individual scratches to make the controller feel like it's been through battle – but fear not, it works just as well as any other made by Microsoft.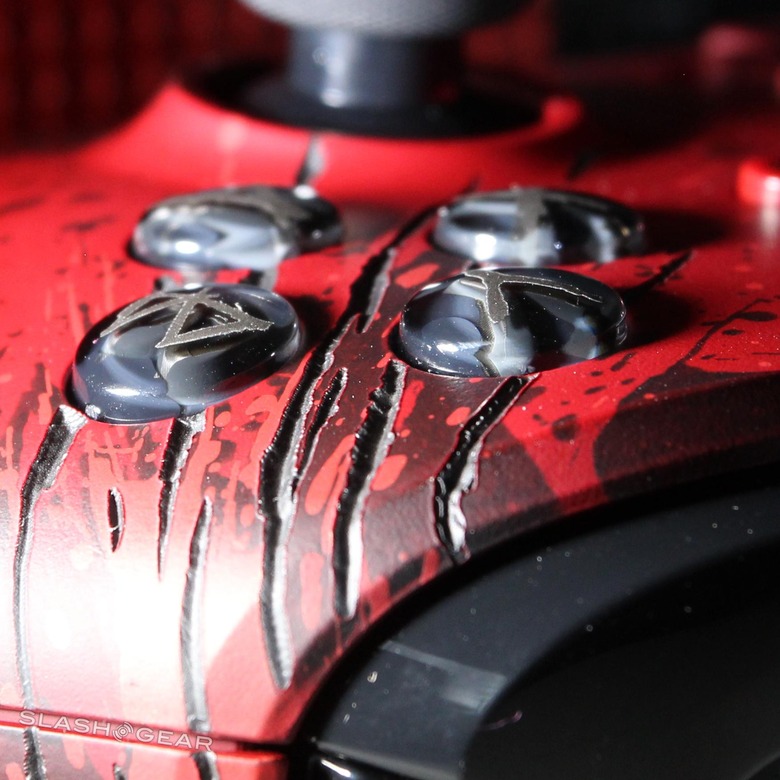 ABOVE: Claw marks actually gouged out of the controller's natural smooth surface.
BELOW: Controller's joysticks and buttons and etcetera function the same as a standard Xbox One Wireless Controller.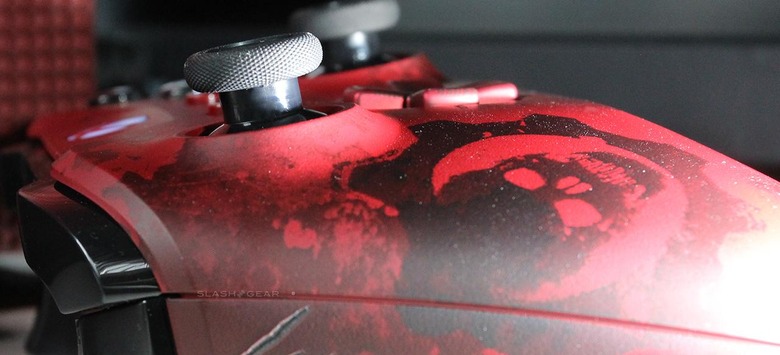 The bottom of both the console and the controller are given their own OMEN marks.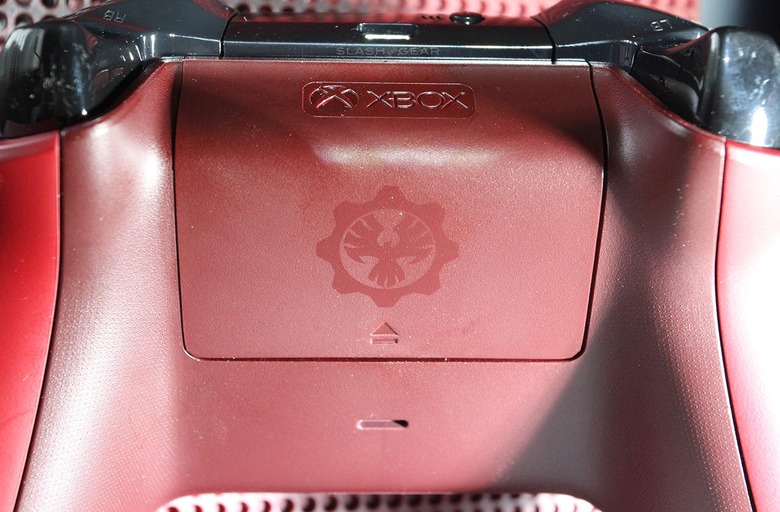 Behold!
Another reason to display this Xbox One S up vertically!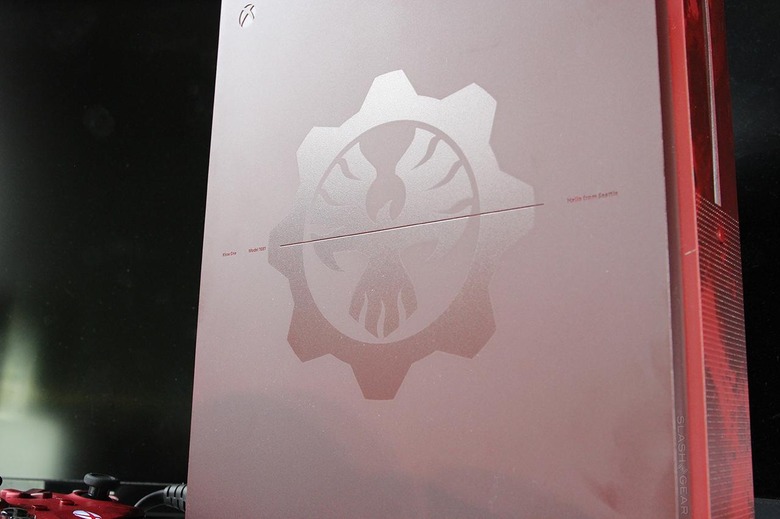 Starting this month on Thursday, the 6th, Microsoft will have the Xbox One S Gears of War 4 Limited Edition console available for $450 USD. That bundle includes on custom blood-spattered controller and the game and exclusive in-game items aplenty, too.
Included with the full price is the following bits and pieces:
• 2TB Xbox One S Console
• Crimson Omen controller
• Gears of War 4: Ultimate Edition
• Exclusive in-game items
• Six gear packs
• Season Pass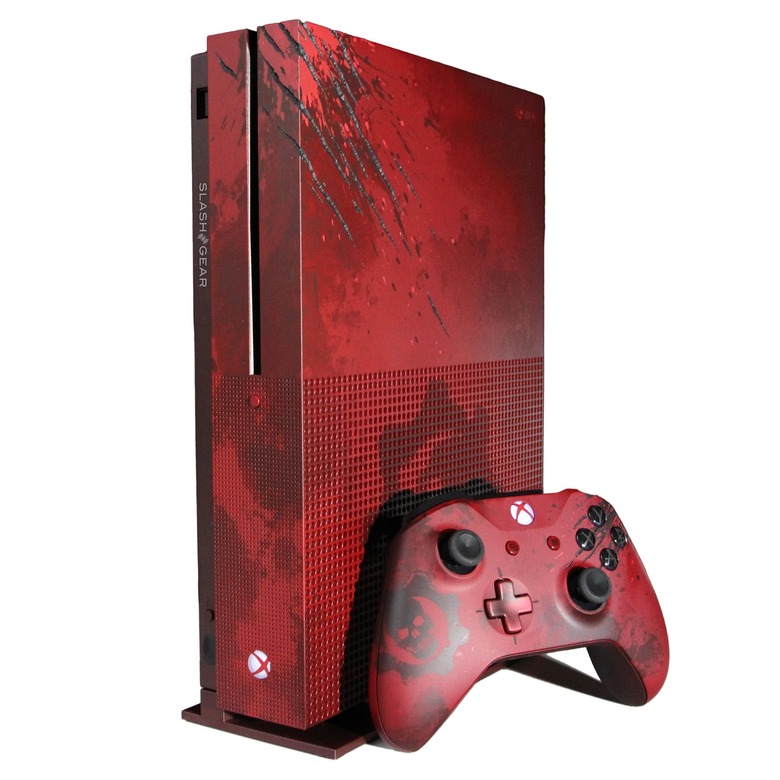 There are a couple of other Xbox One Gears of War 4 bundles, too, if you'd like a slightly more subdued look.
NOTE: There's also an Xbox Elite Wireless Controller – Gears of War 4 Limited Edition coming too, if you want to get a second controller that looks even more devastating... for an extra $200 USD.