Xbox One Kinect includes "no listening" modes for living room privacy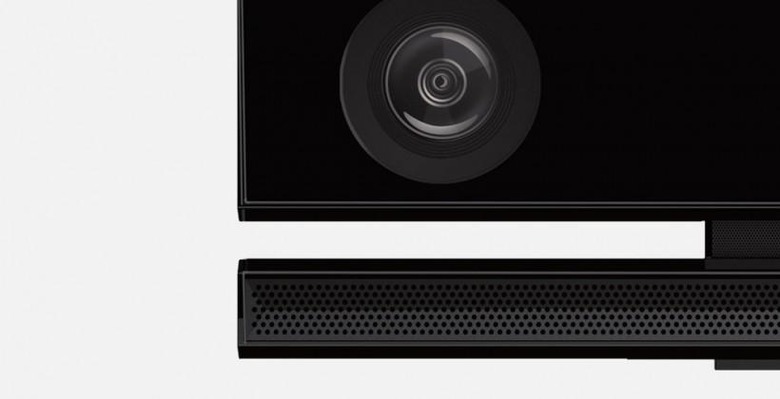 Microsoft has attempted to reassure privacy-perplexed gamers that the new Xbox One will not be a permanent spy camera in their living room, promising that the updated Kinect sensor will support "completely secure" shut-down modes. Kinect will be a standard part of the new Xbox One package, with the new motion-tracking bar even more accurate and perceptive than before, capable even of tracking a gamer's heart rate with no physical contact.
There's a new 1080p camera for video calls, and a new IR camera which can see in the dark; they can be used together to track skeletal and muscular movements, as well as whether the gamer is off-balance. Skin color and transparency can be used to measure heart rate, a feature which Microsoft says it expects to see integrated into exercise and fitness games.
Meanwhile, a new multi-microphone array is apparently even better at locking onto the user's voice and ignoring background noise. That's essential for the new speech control systems the Xbox One offers, as well as for use in Skype video calls.
However, the new attentiveness has also worried privacy advocates, who are concerned that Microsoft's freshly-alert Kinect could be too intrusive in the living room. The camera won't be removable altogether, Xbox group program manager Jeff Henshaw reiterate CNET, but there will be other ways to ensure the One isn't listening in.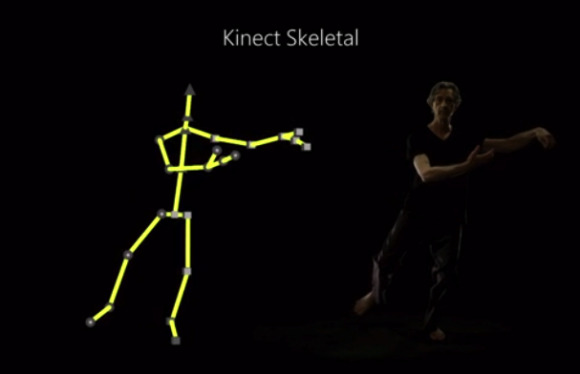 "The system is designed to have Kinect be an integral part of the experience. It's not the case where you'll be able to remove the camera altogether" Henshaw clarified. "But you'll be able to put the system in modes where you can be completely secure about the fact that the camera is off and can't see you."
Henshaw pointed to Microsoft's existing privacy policy around Kinect, though that's likely to be updated closer to the One's launch to take into account the new features of the updated sensor. As it stands, though, the exact nature of the "completely secure" modes is unclear.
Still, what is clear is that Microsoft would prefer for Xbox One owners to keep their consoles active, given the Kinect is vital for waking it from standby with spoken commands, and then using voice to switch between gameplay and TV, as well as search for channels and shows. We've more on the Kinect – and Xbox One as a whole – in our full wrap-up of yesterday's launch event.