Xbox One And PlayStation 4 Availability Jumps For New Year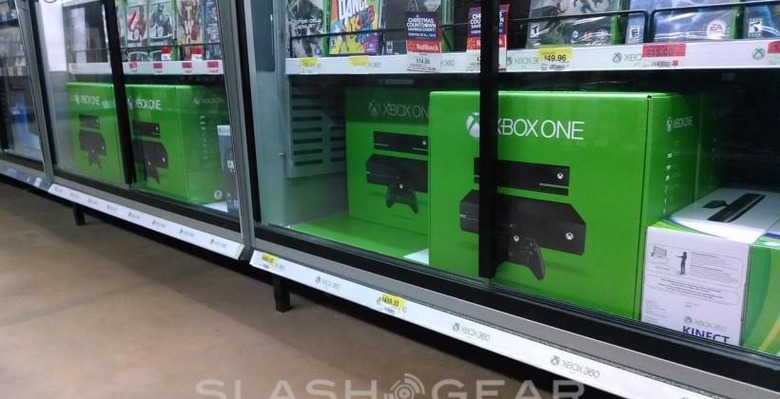 Head to your local retail outlet this week and you may see an image of their video game and entertainment section a whole lot different from what it was a few weeks ago. Both Microsoft and Sony have successfully ramped up production to keep with the times now – perhaps a moment too late – that the holiday season has arrived. Both the PlayStation 4 and the Xbox One can once again be found on store shelves – in some stores for the first time ever.
It became clear this past September that Microsoft was in full production mode with the Xbox One, bringing retail availability up to the hilt here at the end of the year. This console can now be found in both online and offline outlets throughout the United States, at least, with groups like Amazon, Best Buy, GameStop, Walmart, and the Microsoft Store bringing up availability in all realms.
Availability, in this case, is marked by the original console being readily on-sale without added components. Even at lowest stock, the Xbox One seemed to remain on sale in bundle form, carrying with it an extra controller, a few games, and online passes to boot. The prices for these bundles was, of course, sky high in appreciation of the features oboard.
We've contacted several retailers throughout our areas – North Dakota, SoCal, Arizona, and in some areas in Florida, and have found Xbox One availability to be roughly the same as the PS4. While the PlayStation 4 is not – of course – available at the Microsoft Store, each of the other major retail locations seems to have replenished stock – at least in outlying areas.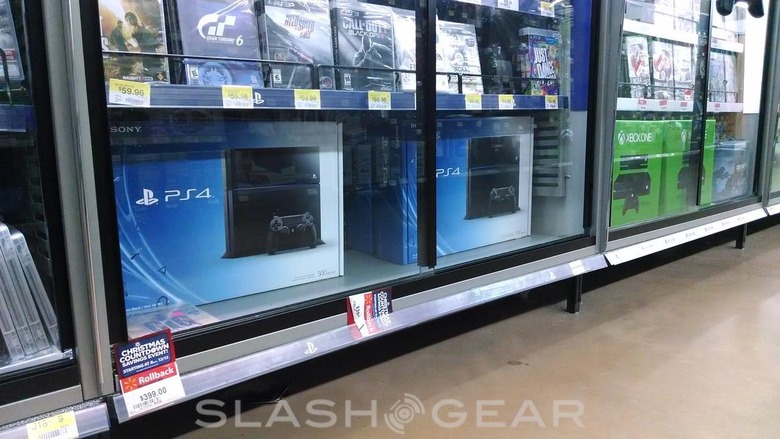 UPDATE: It would appear that the PS4 has, once again, sold out at Walmart online. Sony may indeed be struggling with keeping production up after all.
Larger cities continue to struggle to keep the consoles in stock, but calling ahead has opened up for potential users in the meantime. In the weeks leading up to the release of the Xbox One and PlayStation 4 as well as the few weeks between then and Christmas, some locations refused to answer any and all questions about the units: the Microsoft Store included.
Now you'll be able to jump in with basically any physical store location with a simple phone call and ask ahead. Chances are you'll be in luck with a basic unit. Have a peek at our full Xbox One review as well as our full PlayStation 4 review while you're at it. You'll find so much detail your eyes will bug out of your head.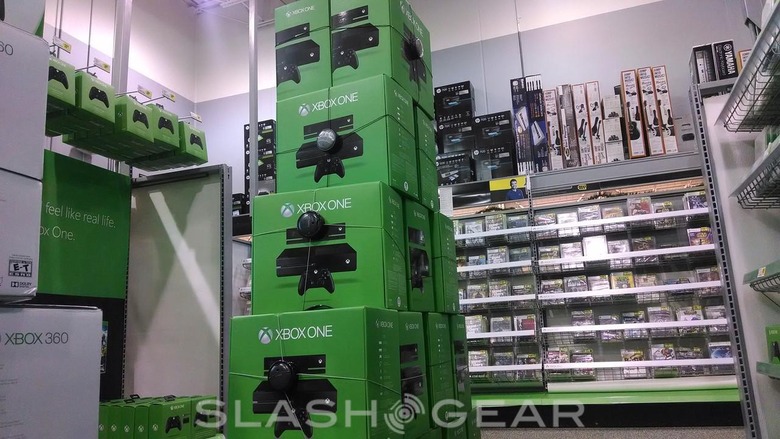 UPDATE 1/1/2014: Best Buy locations have received a New Year's shipment of Xbox One units. PlayStation 4 hunters don't appear to be quite so lucky.