Xbox 360 Kinect Star Wars arrives April 3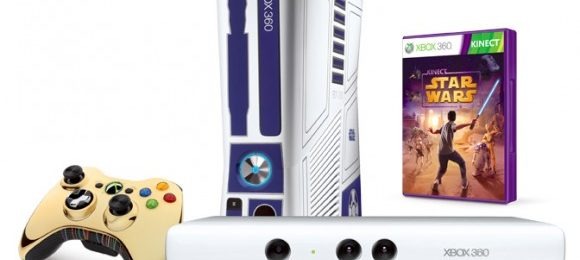 We may receive a commission on purchases made from links.
The Xbox 360 Kinect Star Wars bundle will begin shipping April 3, Microsoft has confirmed, alongside the much-anticipated Kinect Star Wars game itself. Already available to pre-order, priced at $449, the console bundle features a white Kinect sensor along with a C-3PO-themed wireless controller and an R2-D2-finish Xbox 360.
Shown off back in July last year, the bundle – and the game – has been a long time coming. Originally, Microsoft promised to have the console and title on sale by the 2011 holidays, but plans changed in August when the firm began telling eager gamers that it would instead drop in 2012 giving the developers time to fettle it to its "full potential."
That game tweaking looks to be at an end, and the promo bundle is finally ready for primetime. Kinect Star Wars itself is priced at around $50, and allows you to hold lightsaber fights, pilot Speeder Bikes and other vehicles, and navigate various puzzles, all using gestures tracked by the Kinect.
There'll also be a "Jedi Destiny Mode", Microsoft's Major Nelson reveals, allowing gamers to duel with Count Dooku and Darth Vader, while those looking for more Lucas-style whimsy can take part in the 'Galactic Dance Off" mode. That includes a Star Wars-themed pop playlist, and if you have the limited edition console you can also unlock an exclusive C-3PO Dance Mode.