Star Wars Kinect Special Edition Xbox 360 Bundle Gets Droid Makeover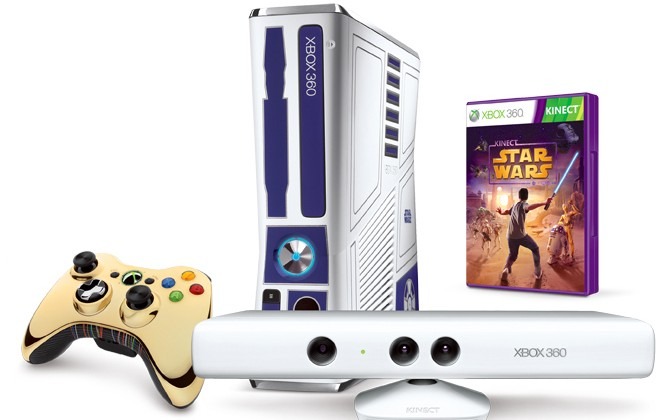 Microsoft and LucasArts have revealed a special Star Wars themed Xbox 360 console, the "Kinect Star Wars" bundle, intended to tie in with the new game of the same name. Shown for the first time at Comic-Con this week, the custom console looks to Star Wars' droids for its inspiration: the 360 itself is dressed as R2-D2, while the included controller gets a C-3PO makeover.
Meanwhile, the Kinect sensor itself is finished in white, while there'll also be a wired headset included in the box. Kinect Star Wars itself allows gamers to control lightsabers and perform Force moves simply by waving their arms around, as well as pilot Speeder Bikes and take part in Pod races. It's designed to work with both one- or two-players, and adapt to the second gamer jumping in and out as the game progresses.
LucasArts says that elements from all six of the movies – originals and prequels – have been incorporated, but don't let that put you off. Star Wars Kinect will go on sale in time for the holidays, alongside the new 360 console bundle. No word on pricing for the special edition Xbox at this stage.