WWDC 2014 has Cook teasing "mother of all releases for devs"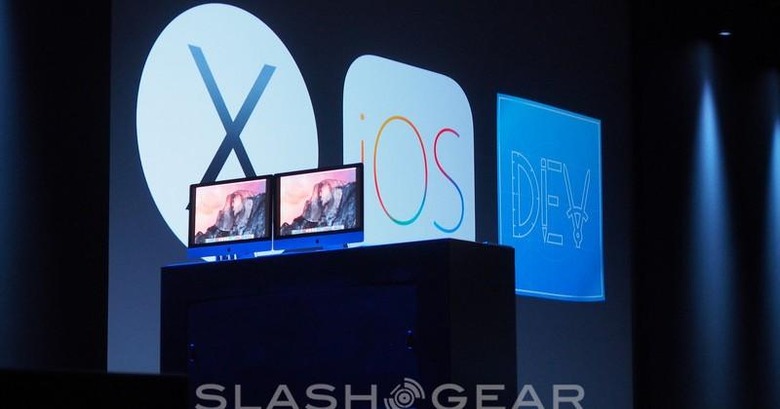 This morning Tim Cook spoke with the public at Apple's developers conference WWDC 2014 about how they'd be ringing in this session with OS X, iOS, and "the mother of all releases for devs." Today, said Cook, "you're going to see how they've been engineered to work seamlessly together."
Apple lead this conference off with a video speaking about and to developers, making a point to the public that WWDC 2014 is, indeed, about the developers they've invited to attend. After this short video, Tim Cook arrived onstage, excited and ready to bring the heat.
"We're here all week to celebrate our developers and the amazing apps they are creating," Cook said, "from all of Apple, thank you, very much."
Cook reminded the world that this was the 25th year WWDC was taking place, and that this week's conference would contain over 100 sessions, 120 labs, and over 1000 Apple engineers. "Two thirds of the people here," said Cook, " are at WWDC for the first time."
"We now have 9 million registered developers," said Cook. And "this morning we're talking about two platforms, OS X and iOS." The "mother of all releases for devs" is likely an intersection between the two – a new toolset for the future of both platforms.
Stay tuned to SlashGear's Apple hub for the rest of the week for more WWDC 2014 action!