WowWee FlyTech Ads Make Us Want To Be Kids Again [Video]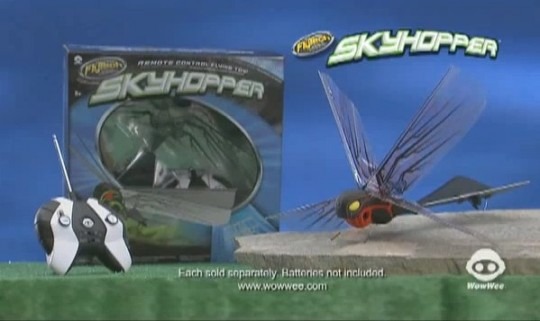 Since we're big geeks here at SlashGear, we're allowed to get unduly excited at the first inklings of WowWee's upcoming holiday range.  The toy and robotics company has revealed their latest ad campaigns for their new remote-controlled gadgets, including an update on the FlyTech Dragonfly, the CrashFX plane we saw back in April and a mini UFO with LED messaging.
Video demos after the cut
The Skyhopper has a new design that adds bouncing legs and improved control, while the CrashFX is less about aerial gracefulness and more about staging dogfights.  Back down on the ground, the Hoverpod is a tiny hovercraft; more details here.
Finally, the FlyTech Lightstar is a helicopter similar to the Bladestar we reviewed.  Pricing for the Skyhopper is yet to be confirmed, but the CrashFX is $29.99 while the Hoverpod and Lightstar are each $19.99.
WowWee Skyhopper:
WowWee CrashFX:
WowWee Hoverpod:
WowWee Lightstar:
[via Robocommunity]