WowWee FlyTech CrashFX R/C Plane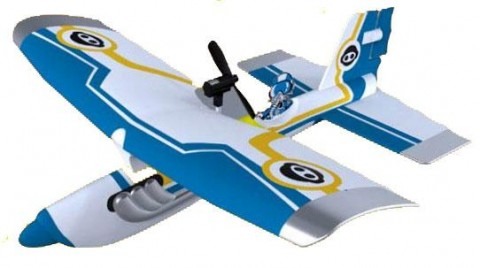 Details of the latest remote control aircraft in WowWee's FlyTech range have emerged, describing a plane that's begging to be crashed into the ground.  The WowWee FlyTech CrashFX is of a more traditional design than, say, the WowWee Dragonfly, but uses a new Easi-Snap system whereby the wings and tail section are designed to be easily broken off and then quickly clipped back on.
That means crashing your R/C plane is no longer a guilty secret but something to be pleased about, and raises the possibility of in-air collision dogfights.  Like other WowWee systems, the CrashFX will use dual-band IR rather than radio for its 2-channel proportional-control remote, which itself is powered by four AA batteries.  Recharges from the remote take 10 minutes and give up to 5 minutes of flight.
No word on pricing as yet, but the WowWee FlyTech CrashFX is expected to hit the market in late September or October of this year.  We'll let you know more when we hear it officially.