Earlier this year we saw Wove for the first time – now, several months down the line, we're able to see the device in a bit more detail. This device works with a bendable display that wraps around your wrist like a slap-bracelet from the 1990's. We saw what the display could do – now we're seeing more on how the content will exist on the band. We're also seeing the possibilities expand with how you'll be utilizing this band to be hyper-fashionable for the year 2015 and beyond.
The image you're about to see demonstrates how awesome the Wove smartwatch/ smart bracelet will be in expressing your inner graphic designer. Unfolding and folding the band won't be the biggest part of your experience with the band – it'll be choosing the design that'll be wrapped around your wrist at all times.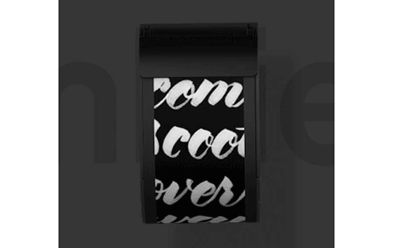 With this device, Polyera Corporation aims to "bring digital content into the material world" and allow people to "share and wear whatever they want."
In this way, Wove will recognize and amplify the insatiable desire to customize and accessorize that's been re-summoned for smart device wearers around the world. People that'd otherwise buy an Apple Watch or an Android Wear device, here they're able to change their band and change their background all at once – rather than buying a new band every time they want to switch.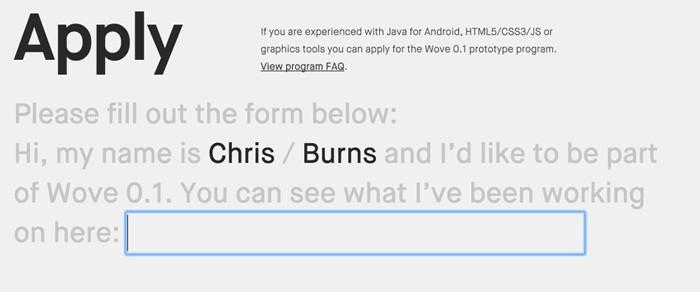 The people at Polyera Corporation have created an awesome website where developers can apply their knowledge and knowhow to make the platform truly great. Wove OS is Android-based, and developers will be able to use the company's Java SDK or Web SDK to build apps, games, and designer backgrounds for the device.