Polyera Wove wearable previews true flexible display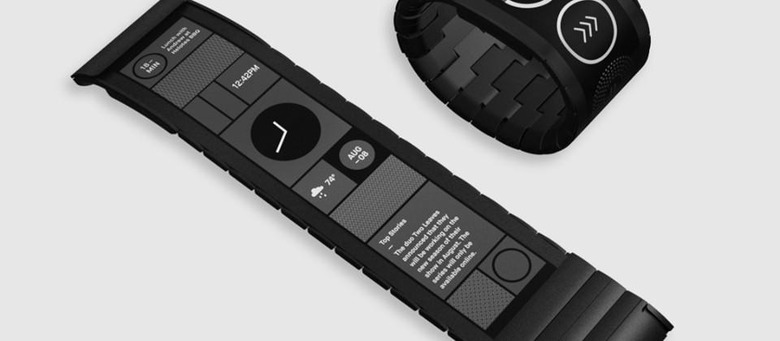 Rollable displays may be a mainstay of science-fiction but they've been slow to show up in the real world, something startup Polyera aims to change. Just headed out of stealth mode after spending a decade working on flexible electronics to pair with a monochrome E Ink display, Polyera plans to demonstrate the worth of its Flexible Thin-Film Transistors with a homegrown product, the Wove wristband, in 2016.
As Polyera explains, the challenge to creating a flexible device isn't so much the panel itself, but the companion electronics. While firms like Polymer Vision promised rollable devices like ereaders and tablets several years back, and even demonstrated working prototypes, the requirements of building something resilient enough to survive daily use proved insurmountable.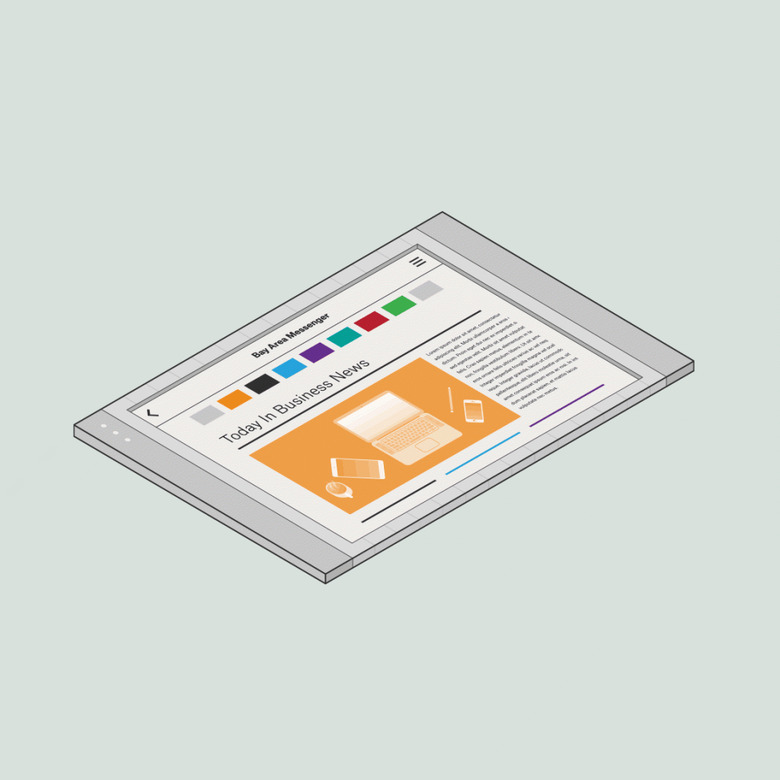 Polyera believes it has the answer, though it's making its own proof of concept in the hope of convincing the rest of the industry. Wove is a snap-bracelet-like wearable that, according to CNN Money, will be capable of showing email previews, news headlines, weather forecasts, and other data.
Companion apps for iOS and Android smartphones would be able to feed data to the wristband, which like other E Ink based devices relies on its zero-power standby mode to show patterns and wallpapers when not being used.
Like a Kindle Voyager, the bracelet has a touchscreen interface. We've seen e-paper companion displays from companies like popSlate with its iPhone case, though so far flexibility is more unusual.
Meanwhile, Samsung and LG have a lead in some respects, both having smartphones on the market with curved screens. The Galaxy S6 edge+ and other similar handsets, however, may be curved but they don't actively bend.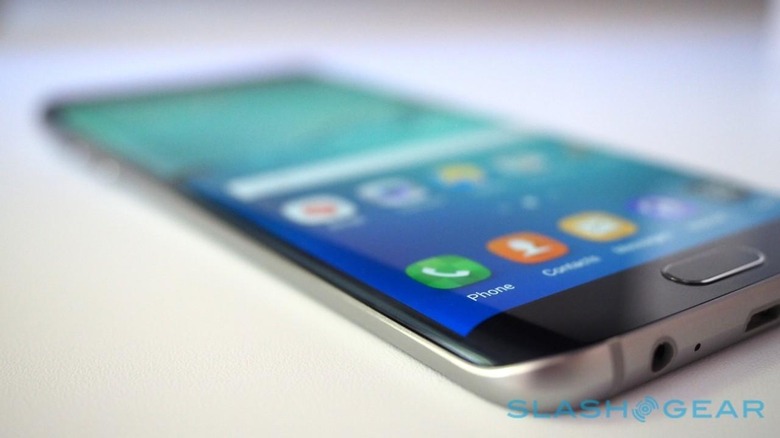 Instead, the flexible OLED panel wraps around the contours of the phone – in the case of the S6 edge+, around its left and right sides – but can't be actively moved by the user.
The current Wove design uses e-paper and is thus monochrome, though what Polyera has in mind is a far more ambitious use of its technology. Its same backplane system could be used for OLED panels, the company claims, which would open the door to full-color, video playback, and more.
Its production systems are also broadly backward-compatible with existing TFT lines, it's said, or manufacturers could even use roll-to-roll or inkjet techniques, effectively printing long strips of flexible screen or even embedding it into packaging.
Wove will arrive in mid-2016, Polyera claims, though pricing and full technical details are yet to be disclosed.
SOURCE Polyera
MORE CNN