Polymer Vision 6" rollable display demoed; Phone/tablet hybrid teased [Video]

The Polymer Vision saga continues, and after new owner Wistron failed to deliver the folding ereader promised for 2010, they've gone back to prototype basics with a new rollable display. The 6-inch panel is capable of monochrome images, and runs at 800 x 600.
That's the same resolution as the 6-inch Kindle, which certainly bodes well for ereader duties. According to Polymer Vision, the flexible display can be rolled up 25,000 time without damage, and will furl up around a rod with 6mm radius.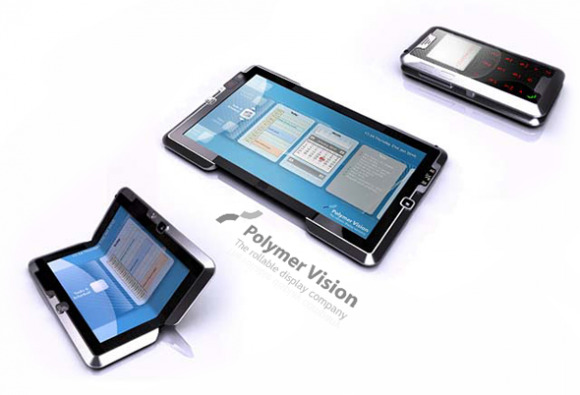 It may not just be ereaders that Polymer Vision has in mind, however. The company recently outed a concept design for a folding smartphone, which could be used as a regular handset, opened up into a small tablet, and then pulled further apart to offer even more screen space. Obviously it's shown with a color screen, whereas the video below shows a monochrome prototype, so it's hard to know exactly how far out such a gadget may be from the market.
[via The Digital Reader]