Would you pay $400 for an Apple wearable?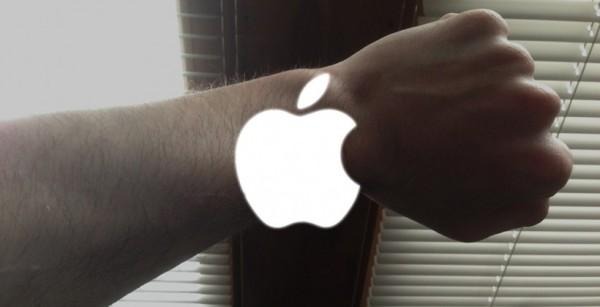 Apple is considering a $400 price tag for its mysterious wearable devices, sources suggest, which if the Cupertino firm's eventual strategy would put it at the upper end of the market. The device – which, according to the latests rumors, could be announced at Apple's September 9th event alongside the iPhone 6, but not actually launch until sometime in the new year – is believed to be one of an eventual range of wearable devices that could include the so-called iWatch.
How Apple might position its wearable and what sort of price tag might be attached has become the subject of much speculation in recent months. Samsung currently has the broadest range of smartwatches, for instance, with models like the Gear 2 coming in at around $300, but there has also been movement at the low-end, such as Pebble's $150 wearable.
Meanwhile, fitness-centric devices like Jawbone's UP24 can be as much as $150, though several are available for under $100. At the other end of the scale, Timex's recently-revealed GPS smartwatch comes in at $400, though includes a 3G modem and AT&T service.
According to Re/code's unnamed sources, executives at Apple "have discussed" a roughly $400 sticker for the new product, though it's also said that pricing is not yet finalized. Signaling a range rather than a single, standalone wearable, "consumers should expect a range of prices for different models including lower priced versions," the insiders whisper.
With the exact feature-set of Apple's first wearable unclear, however, it's difficult to know where it might fit in the grand scheme of smartwatches, fitness bands, and other form-factors.
Apple is believed to be focusing on HealthKit compatibility, its health and fitness data aggregation platform, and indeed the first wearable is expected to directly feed data like movement and heart rate metrics into the user's health record. However, there's plenty of scope for other functionality, such as bringing Siri to the wrist or lapel as well.
Interestingly, Apple has been linked with high-end watch manufacturers in the past, with various rumors suggesting at different times that the company has aimed to partner with established timepiece firms, or simply snatch away their talent.
Although Apple is expected to detail the first stages of its wearable push on September 9th, that may well be a play to give app and service developers time to ramp up their wares, with a commercial release tipped for sometime in the new year.
One possibility is that the "roughly $400" price suggestion is, in fact, a feint intended to lead to surprise when Apple actually announces a considerably lower price for whatever the eventual device. SlashGear will be at the Apple event bringing back all the details in our Apple Hub.
SOURCE Re/code