Withings Steel HR Sport puts fitness tech in a sleek analog design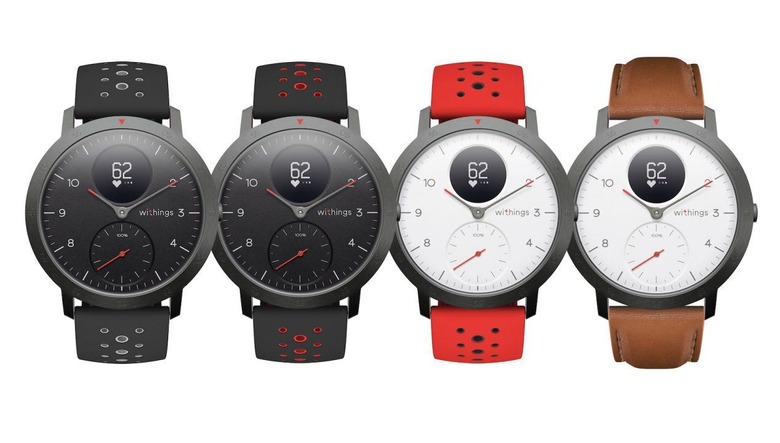 Withings is back to being independent, and the smartwatch company is celebrating post-Nokia liberation with the new Steel HR Sport. A fitness-tracking smartwatch that you could mistake, at first glance, for a high-end analog timepiece, it takes inspiration from the first Withings Activité, launched back in 2014.
That squeezed fitness tracking into an elegant analog watch body, kickstarting the trend of hybrid watches and setting sky-high expectations for battery life in the process. It also helped bring Withings to the attention of Nokia Technologies, which acquired the company in 2016. Now, Withings' cofounder Eric Carreel has brought the business back.
The result is the Withings Steel HR Sport. A 40mm watch with a 316L stainless steel case, it straddles casual and sports style, and promises to not only collect your fitness stats but deliver alerts from your smartphone, too. Along with the regular dial, the white or black face also has a smaller, inset dial to show progress toward a steps goal.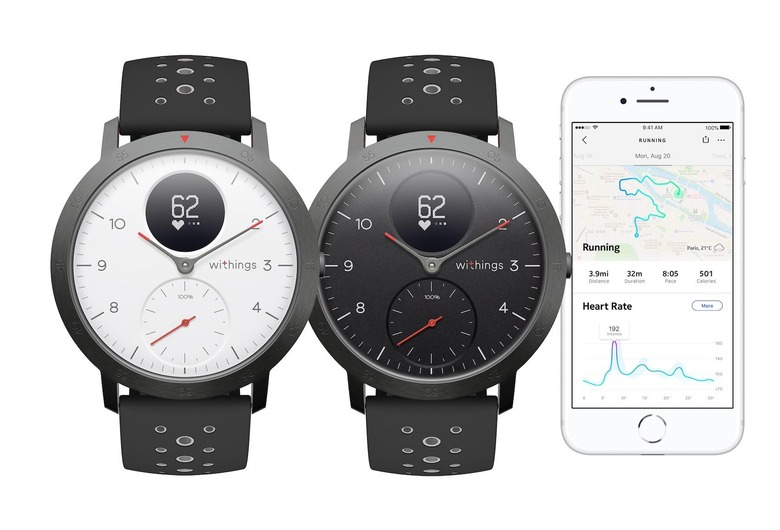 With its circular OLED screen it's not quite so easy to mistake for a full-analog watch as the original Activité, but it does give the Steel HR Sport a lot more flexibility. It'll show alerts and notification previews from over 100 apps on your smartphone; it can also switch between showing the date, an accurate steps count, your heart rate, and distance traveled by pressing the button on the side.
It's also how you trigger a fitness routine. Over 30 different activities are supported – everything from hiking through yoga, volleyball, boxing, skiing, and ice hockey. During each session the watch tracks heart rate and duration; the smartphone is responsible for tracking location with its GPS. It also records pace, elevation, and overall route.
Setting goals and choosing alerts and notifications, meanwhile, is done through the companion Health Mate app. There details on VO2 max are stored, too, with a Fitness Level assessment available. At night, the watch tracks sleep and can wake you with a discreet vibration according to the best time in your sleep cycle.
Perhaps the biggest draw, though, is the battery life. In normal mode, the Steel HR Sport is rated for 25 days; in power reserve mode, you get a further 20 days. Even when set to power reserve, the watch still tracks fitness, activity, and sleep patterns.
In all, it's the functionality of a Fitbit but with a whole lot more style. The Withings Steel HR Sport is available from September 18, priced at $199.95.