Withings Activité Pop finally melds watch and smarts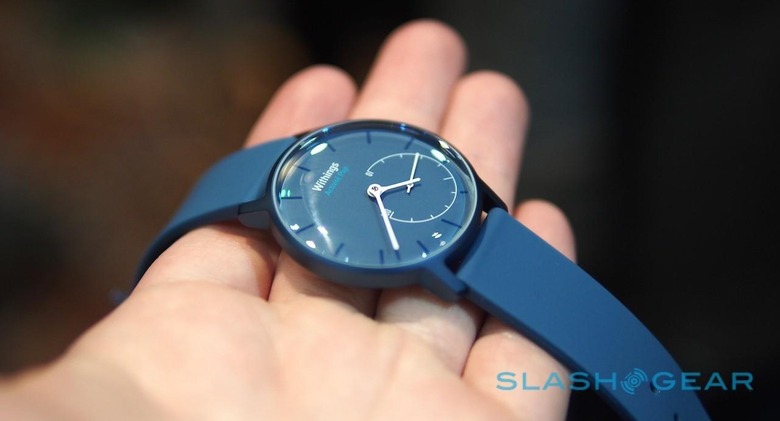 Withings turned heads with its first smartwatch, the Activité, approaching the wearables market from the timepiece end rather than the gadget mindset. The result was a fitness tracker that didn't look like an oversized Livestrong band, but while it certainly felt the part from a wristwatch perspective, at $450 it certainly wasn't an option for the mass market. Enter the Activité Pop, a cut-price version with the same core features but a far more palatable $149.95 price tag.
Activité Pop sits alongside, rather than replacing the original smartwatch. Opting for the cheaper model needn't cost you in tracking abilities, mind: you get the same count of steps, swimming, and sleep.
What you miss out on is some of the luxury dressing. There's no sapphire glass front for a start, just a somewhat reflection-prone plastic top instead, and the casing is coated in PVD rather than made of metal.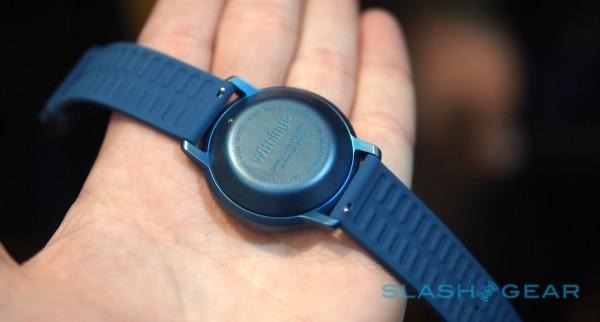 The strap, too, is plastic – silicone, to be specific, and available in a choice of colors (Azure, Shark Grey, and Sand) to match the body.
It makes for a less premium feel, certainly, more Swatch than Swiss luxe, but it's still solid and neatly designed. The tapering edges help, as do the narrow hands and single sub-dial.
Those hands whip around of their own accord, too, with the Activité Pop using its Bluetooth connection to your phone to automatically adjust the time and show your progress. Admittedly, clocks that change their settings depending on your current timezone aren't exactly new, but it's always more impressive when an analog display does it compared to a digital read-out.
On your wrist it's not quite as low-profile as a skinny mechanical watch, but neither is it ridiculously bulky. I've got bigger analog watches that I don't balk at wearing, though I still think I'd be tempted to take the Withings off overnight, even if it does offer sleep tracking.
Nonetheless, it's impressive what Withings has managed to decant from its premium model into this more affordable version. The charm of the physical dial and the usefulness of body tracking single it out as a relatively unique prospect, and the eight months of battery life from a regular button cell leaves the Activité Pop one of the most pair-it-and-just-wear-it options in the wearables space.
If you're convinced, the Activité Pop is up for order from Best Buy online from tomorrow, with a full launch to follow on in March 2015.